Equipment Cards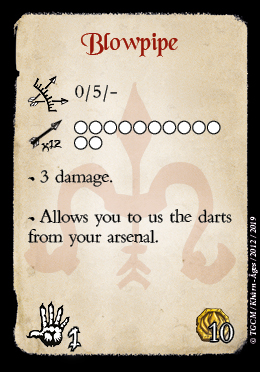 Equipment Cards
Equipment cards for the game Khârn-Âges (holds 67 cards of 43x63mm).
13,00€ inc. tax
Add this item to your shopping cart to earn 5 points fidélité.
ALL KHÂRN-ÂGES PRODUCTS ARE IN PREORDER FROM SEPTEMBER 1ST, 2019 FOR A DELIVERY ON WEEK 41 (9 TO 10/13/19)
Any order including other TGCM product will be delivered, at the same time, during week 41.
This pack of 67 equipment cards includes:
11 shooting weapons.

31 melee weapons.

4 shields.

7 armours.

14 equipment.