Vanguard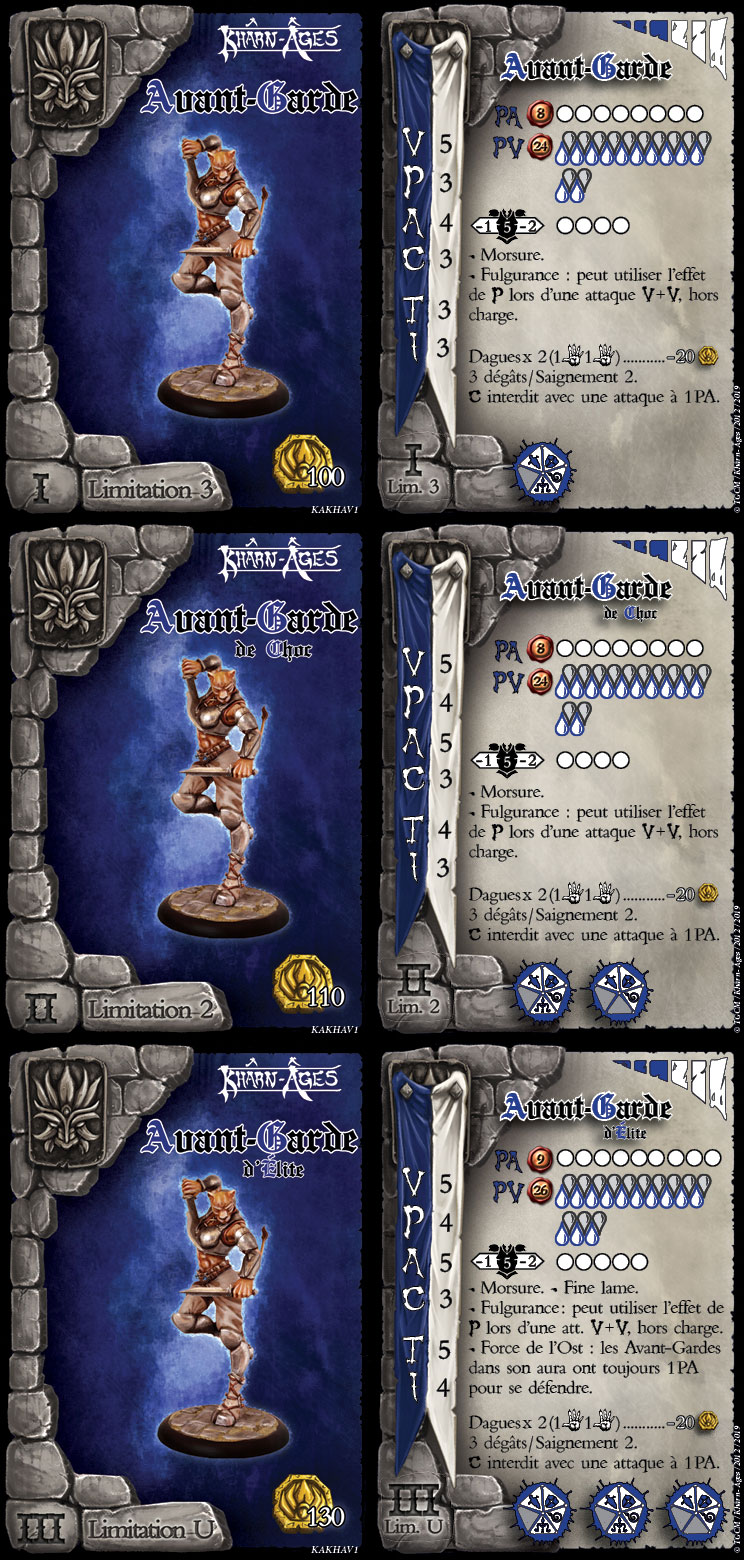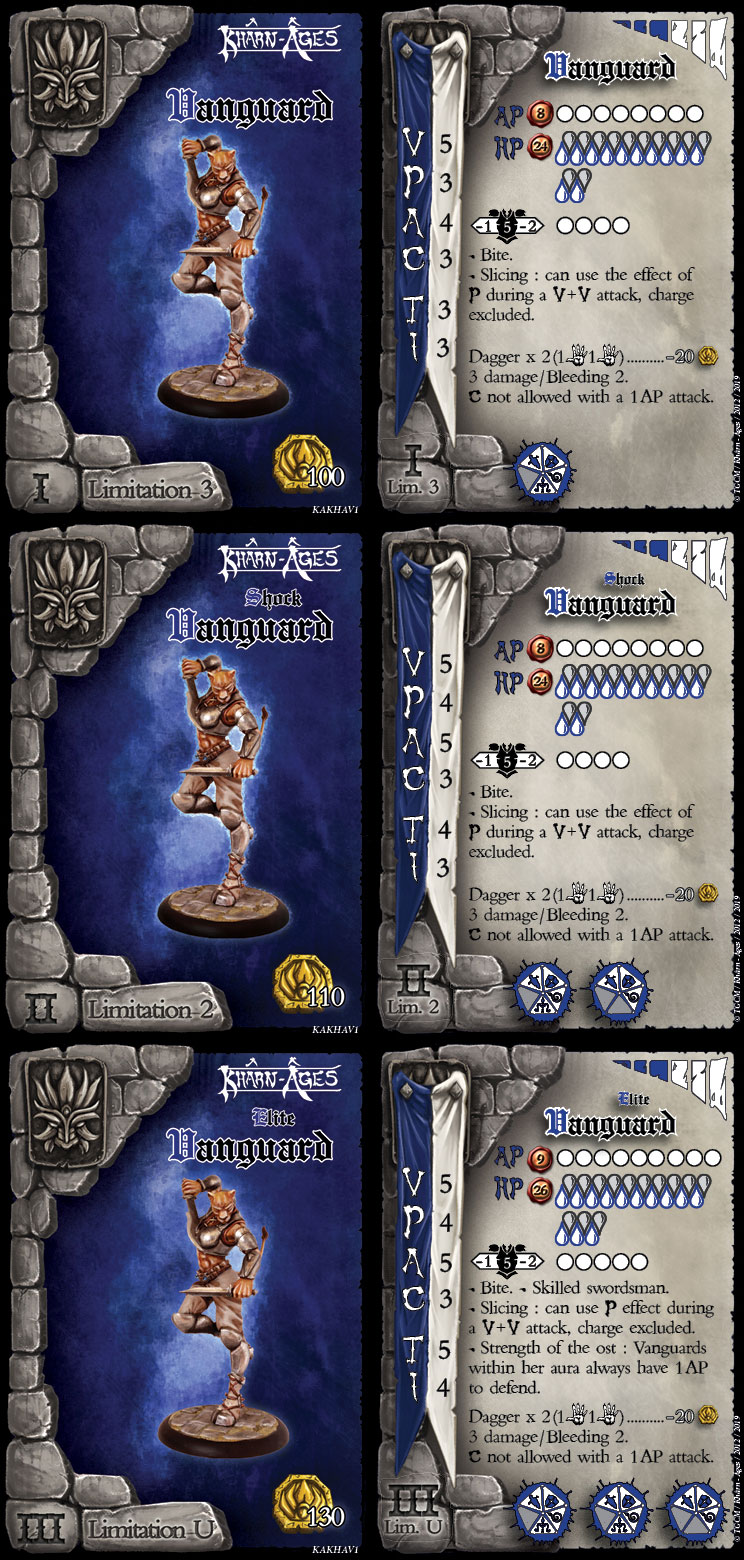 Vanguard
A 54mm resin miniature, 40mm textured base and 3 profile cards in English.
24,00€ inc. tax
Add this item to your shopping cart to earn 10 points fidélité.
The Vanguard is one of the Khârns masterpieces. Fast and agile, she is as effective for combat as for objectives management in scenarios. Declined in 3 levels of profile, her relatively high cost is justified by very useful skills and a real synergy between them thanks to the "Force of Ost" of Level 3.
ALL KHÂRN-ÂGES PRODUCTS ARE IN PREORDER FROM SEPTEMBER 1ST, 2019 FOR A DELIVERY ON WEEK 41 (9 TO 10/13/19)
Any order including other TGCM product will be delivered, at the same time, during week 41.
Miniature sold unmounted and unpainted.