Khârn-Âges Cover Template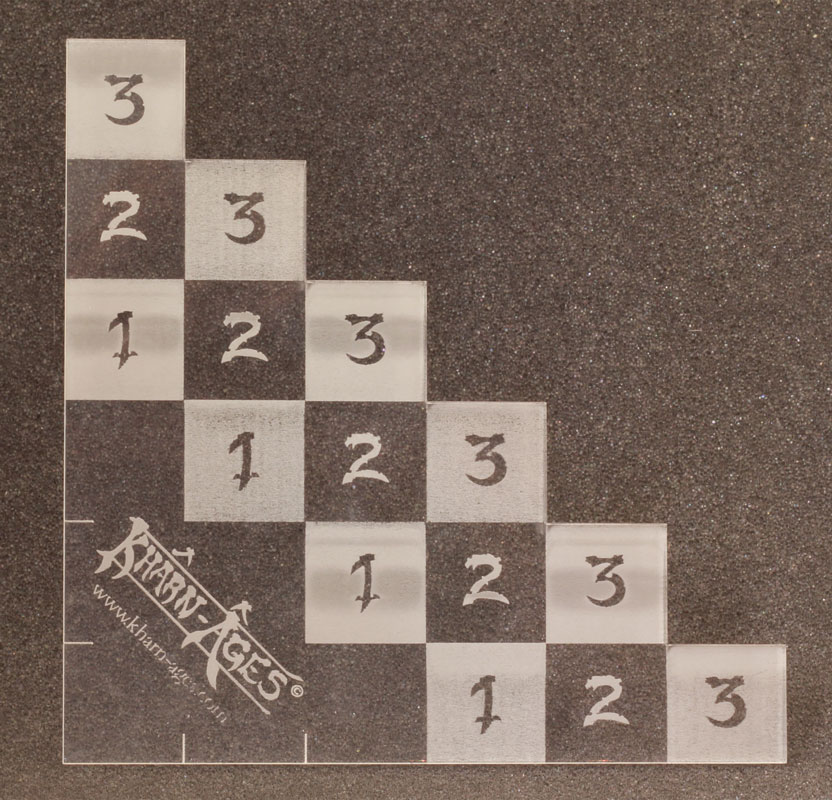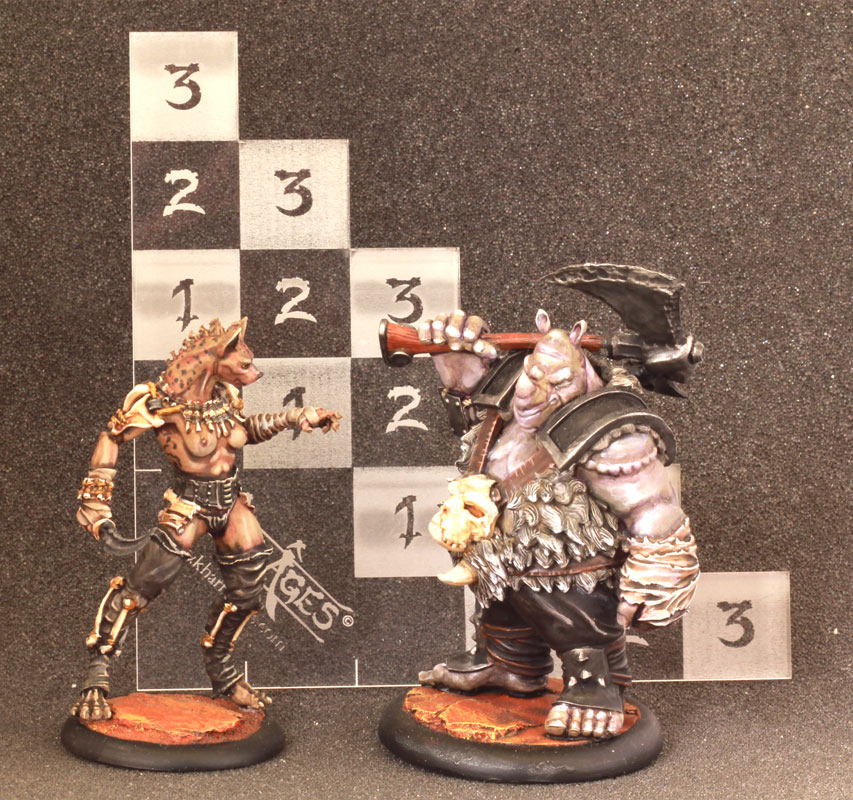 Khârn-Âges Cover Template
Cover Template in plexi, 12x12cm.
10,00€ inc. tax
Add this item to your shopping cart to earn 5 points fidélité.
The Cover Template is very useful for determining the cover bonuses granted to the miniatures in a melee or behind a scenery item. As stated "P37." of the rulebook, you just have to compare the height of the cover (which you can easily see by transparency with the template) to the stature of the miniture concerned, the result indicated at the intersection of these 2 values ​​indicates the cover bonus. If the crossing is not in the template the bonus will be +4, if it is in the unnumbered angle of the template, no bonus is applied.
ALL KHÂRN-ÂGES PRODUCTS ARE IN PREORDER FROM SEPTEMBER 1ST, 2019 FOR A DELIVERY ON WEEK 41 (9 TO 10/13/19)
Any order including other TGCM product will be delivered, at the same time, during week 41.
Figurines sold separately, unmounted and unpainted.