Sundars Starter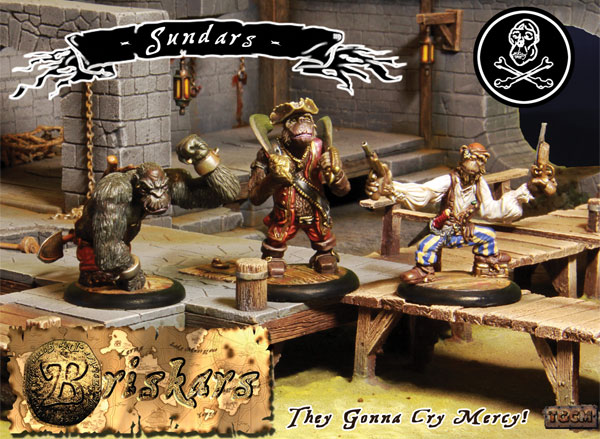 Sundars Starter
3 54mm resin miniatures on a 40mm base and their profile cards (in French – Downloadable in English).
45,00€ inc. tax
Add this item to your shopping cart to earn 20 points fidélité.
Lieutenant Tucket, flanked by two of his favorite acolytes, Maruti, a very convincing brute and Bog Dan, a real scourge for the enemy as long as he keeps his distance.
Do not wait any longer to become a Sundar captain, with this starter,piracy opens to you, the adventure within reach of saber!
Miniatures sold unmounted and unpainted.
English profile cards can be found in the download section.