Caramule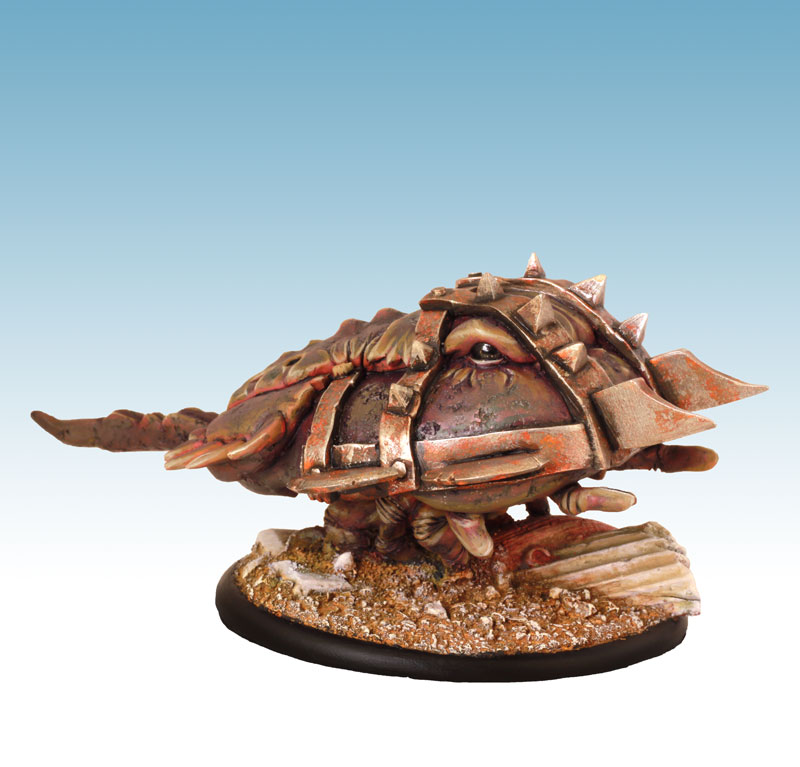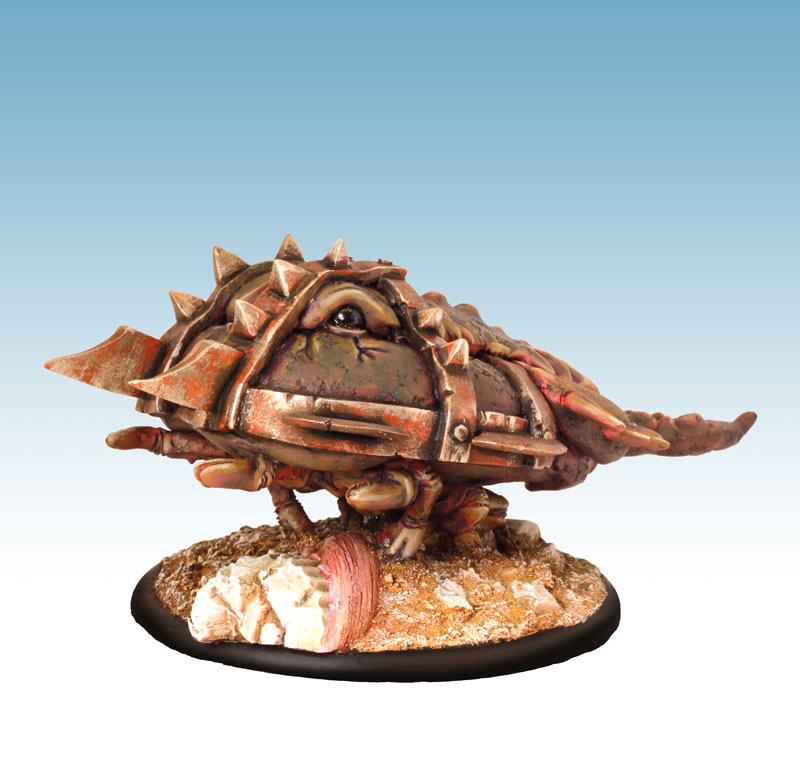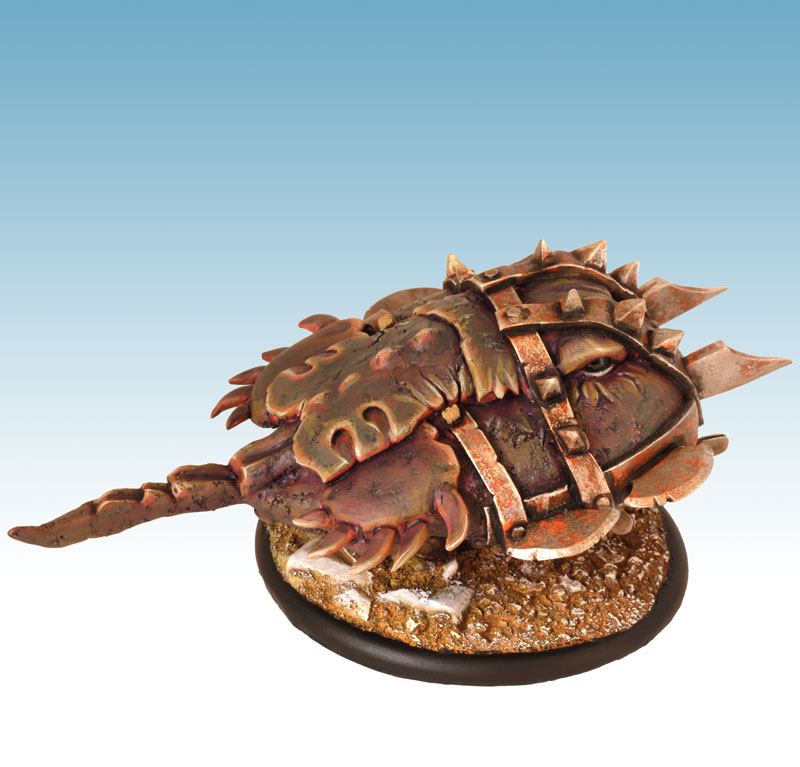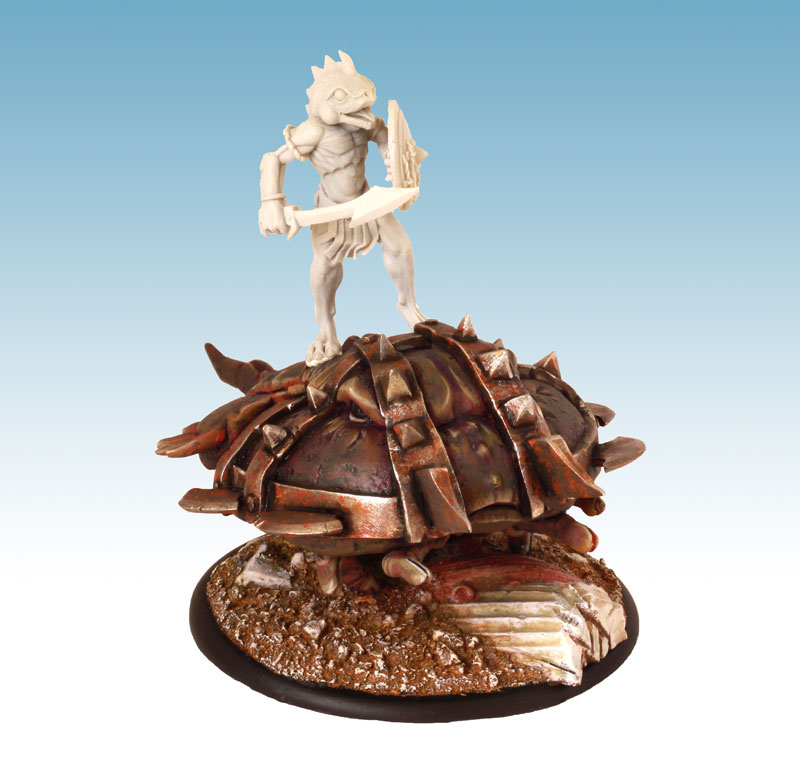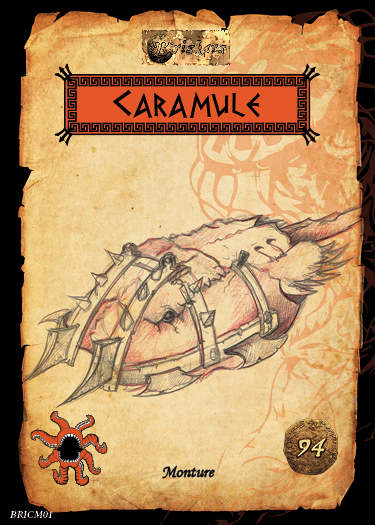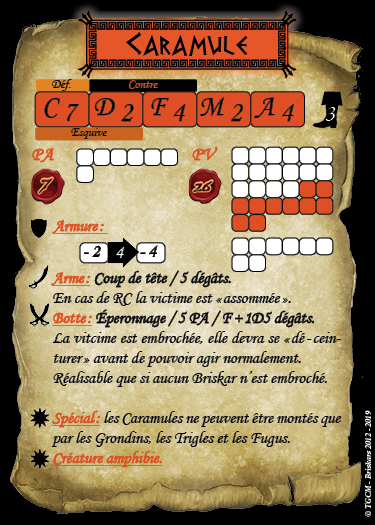 Caramule
54mm resin Mount on an 80mm textured base and its profile card (in French – Downloadable in English). Sculpture: E. Pontié. Painting: G.Jouy Boulard.
Availability : the containment imposed by the state has led to the closure of post offices around our company, the delivery of orders will be made as soon as they reopen.
35,00€ 26,25€ inc. tax
The ichtien mount is a real tank, with 7 in constitution and armor among the most effective of the game, it will fulfill its role as a defender (his formidable thrust) wonderfully ... An asset that will further expand the different game modes for the ichtien troops, since only the Trigles, the Grondins and the Fugus will be able to ride the beast. Note that we deliberately chose to offer the mount with no rider to keep it at a reasonable selling price; the "pedestrian" versions of the ichtien troops (as you can see in the last picture) easily position on the beast, it leaves you the choice to "recycle" or to acquire the rider as you prefer.
Miniature sold unmounted and unpainted.
English profile cards can be found in the download section.