Carapode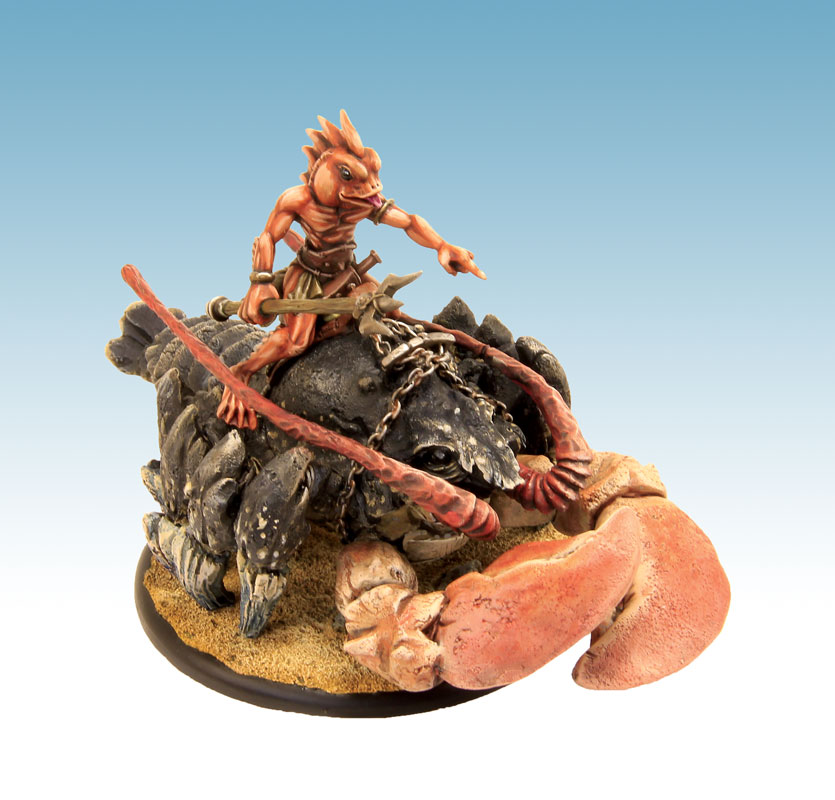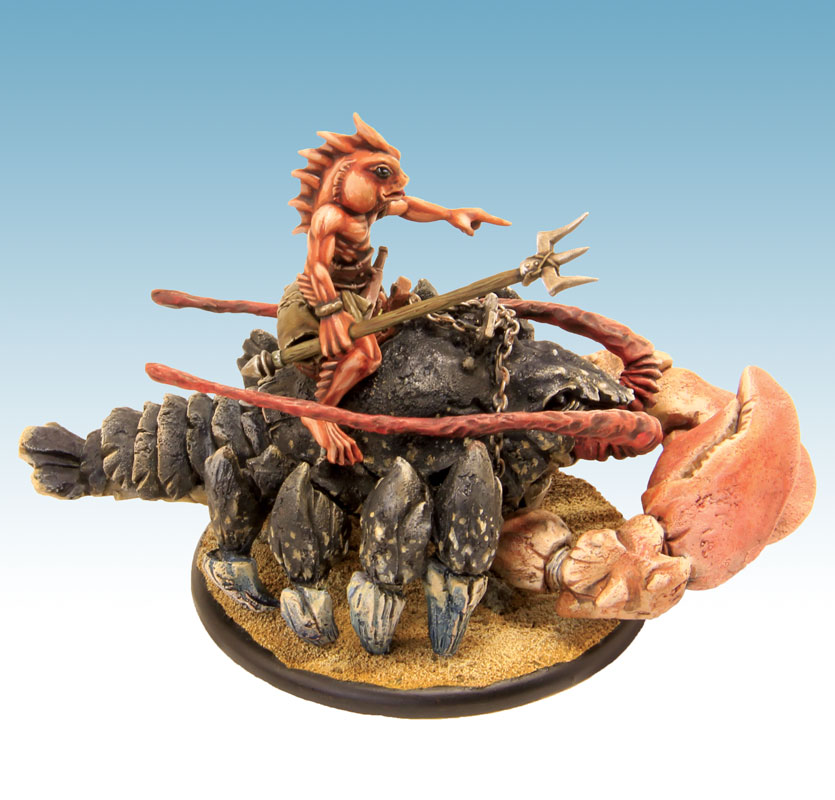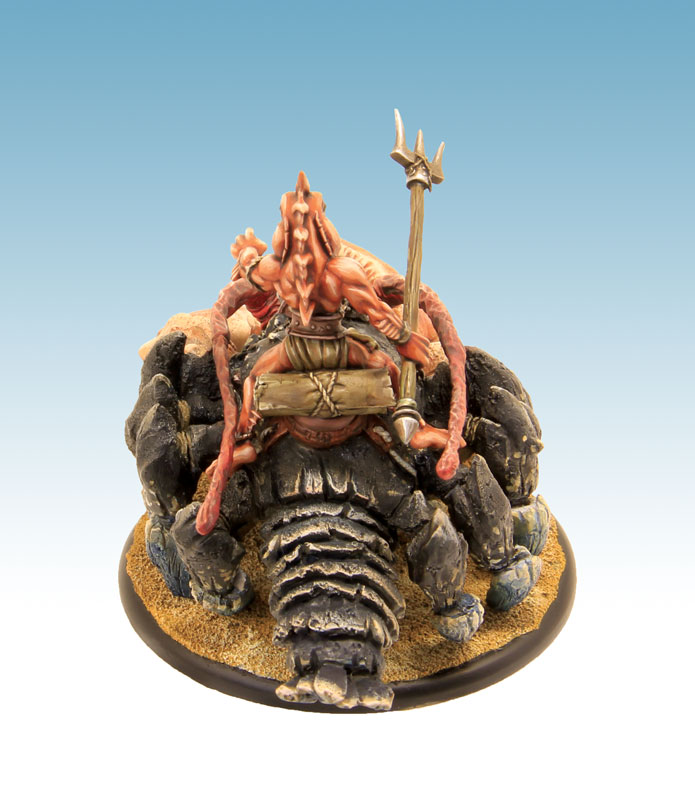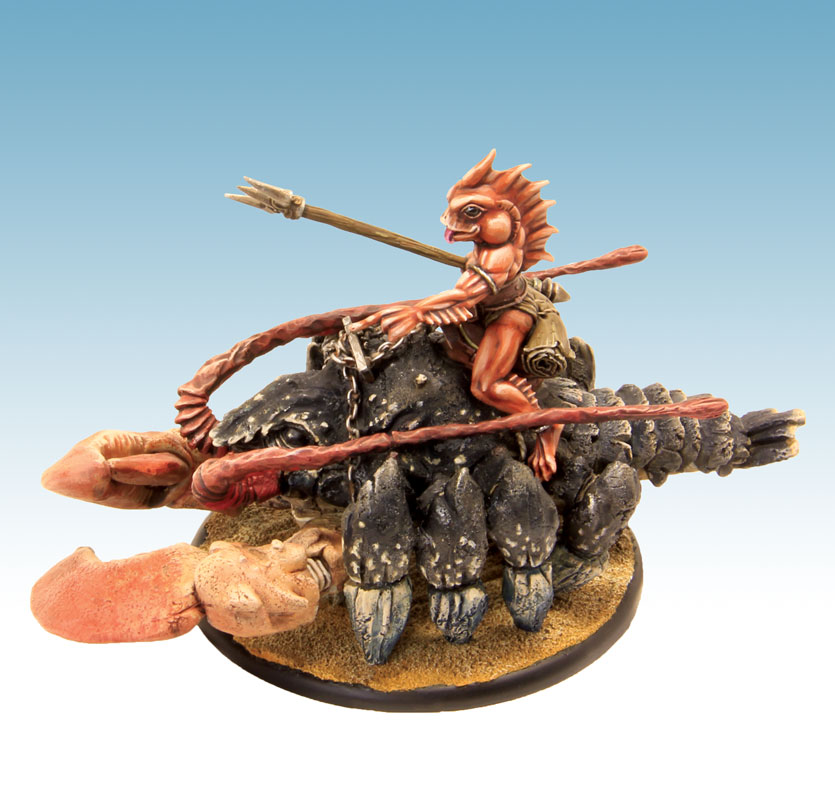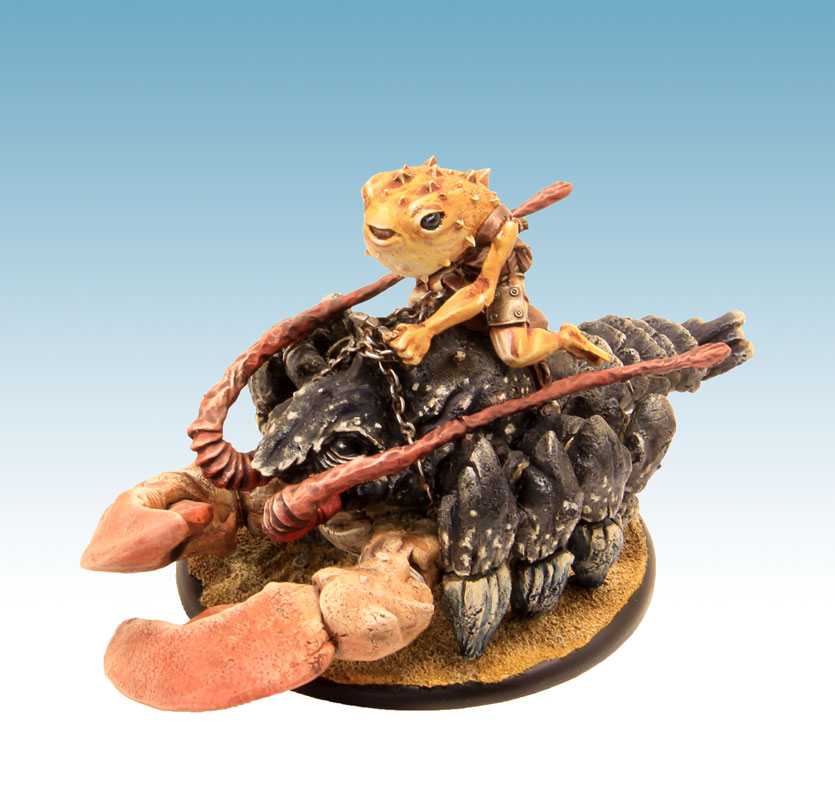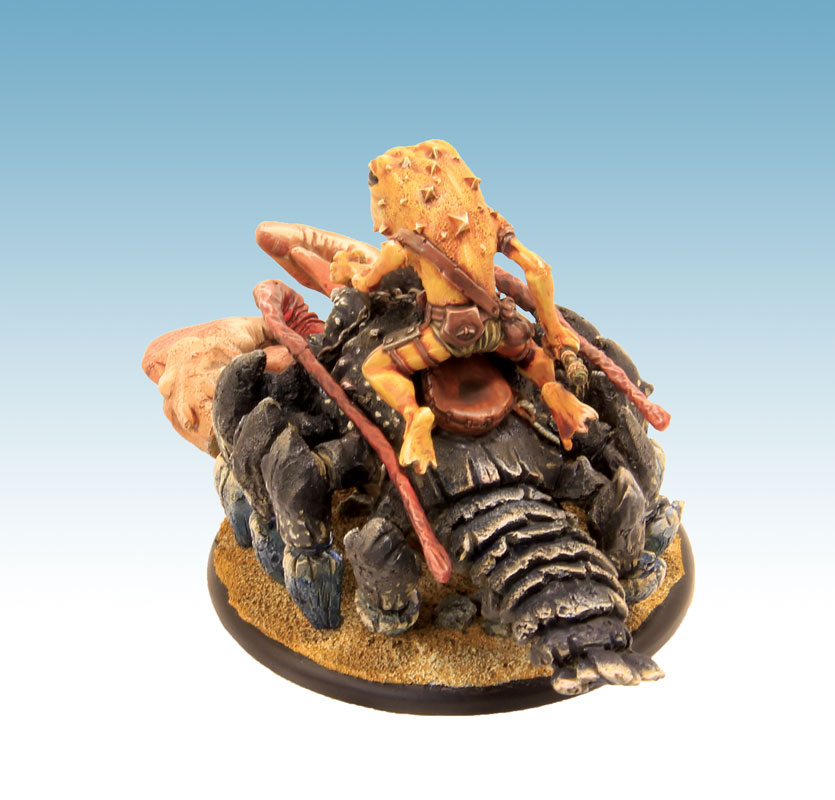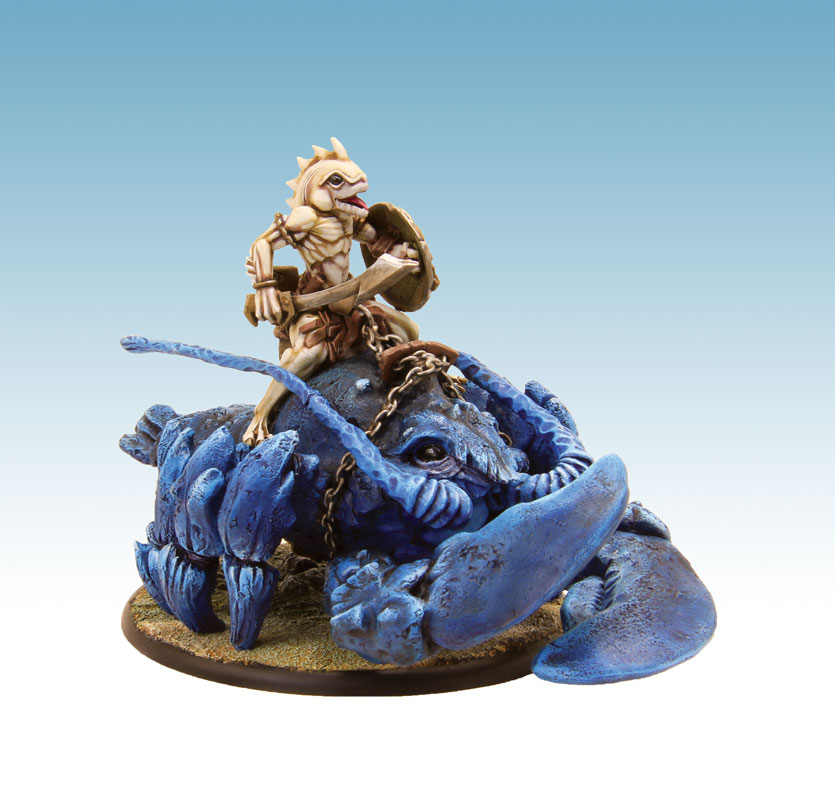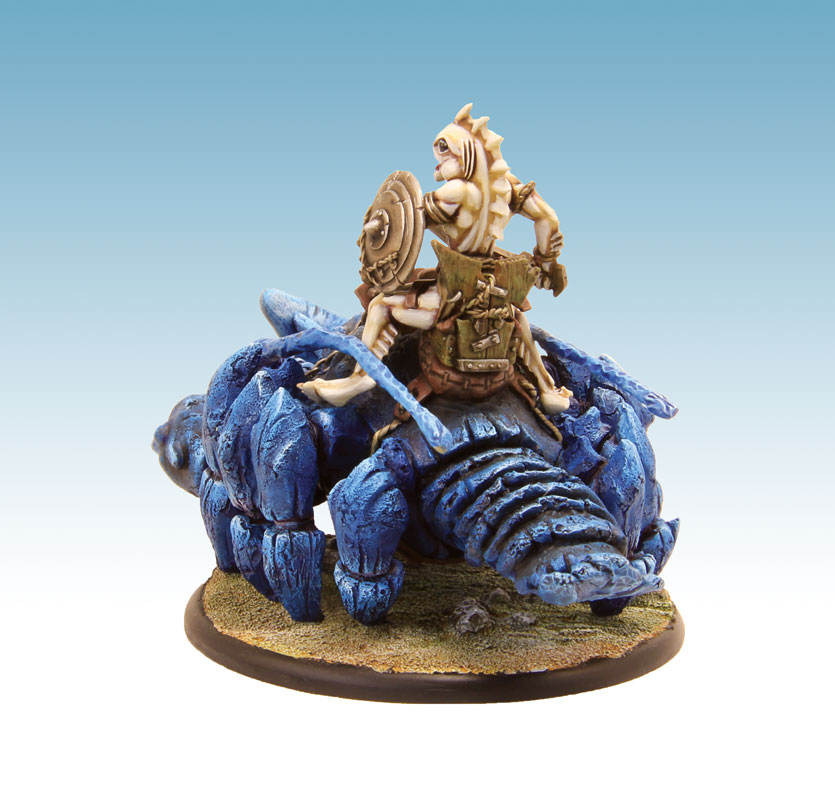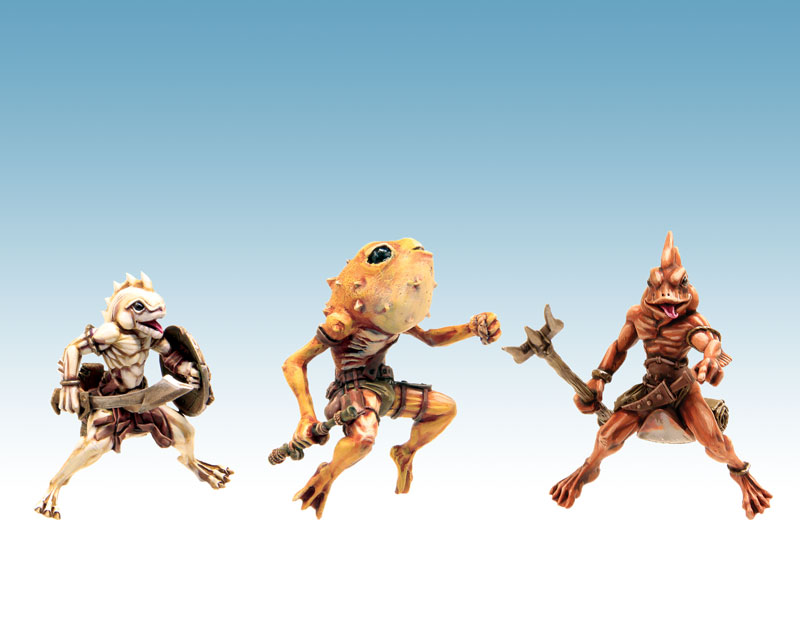 Carapode
3 54mm Riders and 1 Mount on an 80mm textured base and their profile cards (in French – Downloadable in English). Sculpture : Raphaël Banguet, E. Pontié and W. Mordefroy and Painting : E. Pontié and G. Jouy Boulard.
Availability : the containment imposed by the state has led to the closure of post offices around our company, the delivery of orders will be made as soon as they reopen.
49,00€ inc. tax
Add this item to your shopping cart to earn 20 points fidélité.
The carapods are robust and faithful mounts. Unlike other factions, the Icthtiens prefer to let their troops mount them to let them charge on the front line.
These "multi-legged tanks" are firing platforms when they are directed by the Fugus who then gain the height can shoot in melee without problems. They become traveling fortresses mounted by the Grondins who then benefit from their aggressivness and their rondache to defend, or take advantage of Trigles that can surround their opponents with the help of their tridents while leaving them disarmed in the face of their formidable claws.
Icing on the cake: they are limited to 3 per band for ultra efficient combos ...
Delivered with the 3 different riders, you will be able to choose the crew and find the profile cards of the riders in their "on foot" references.
Miniatures sold unmounted and unpainted.
English profile cards can be found in the download section.