Grondin 2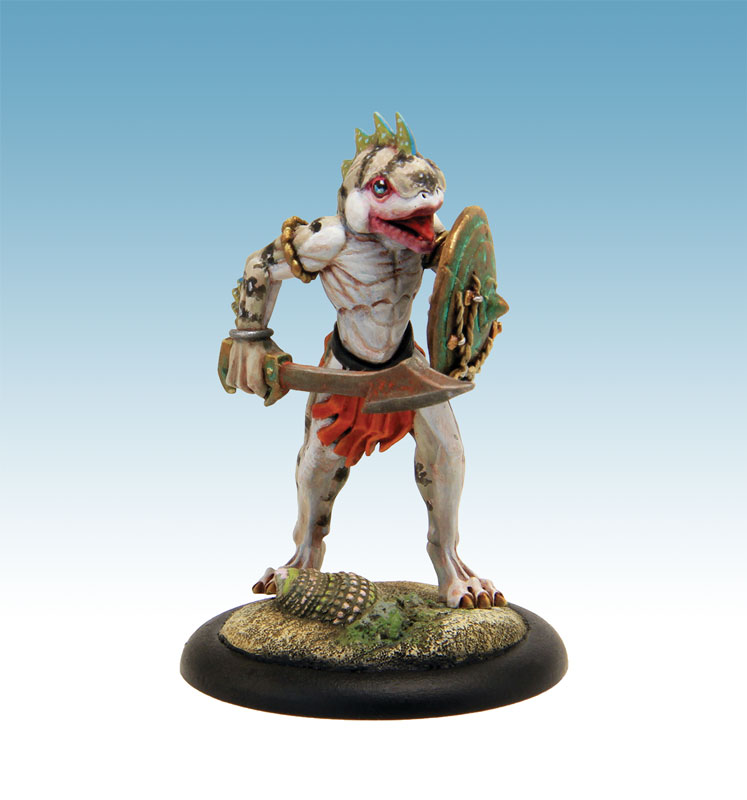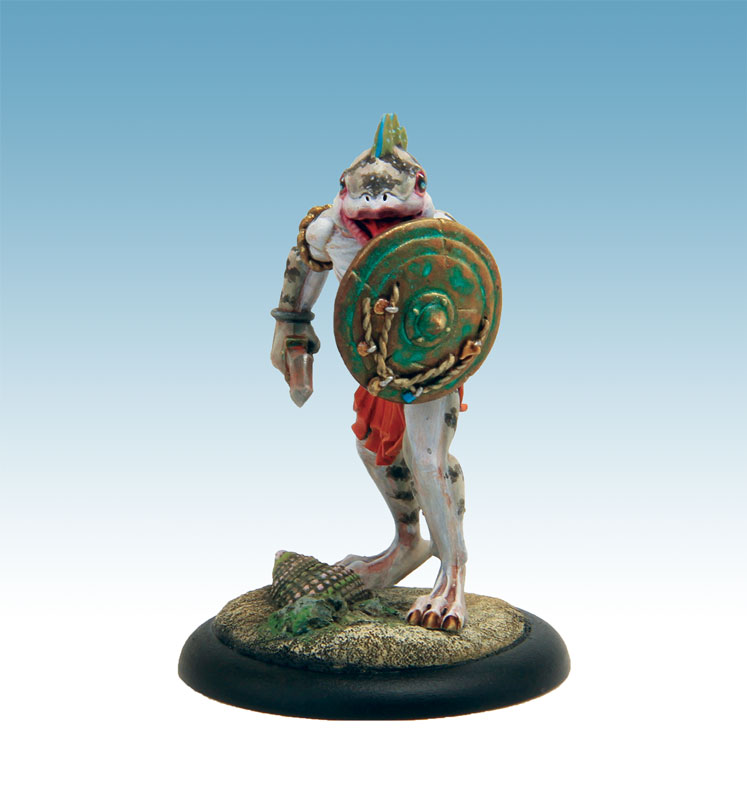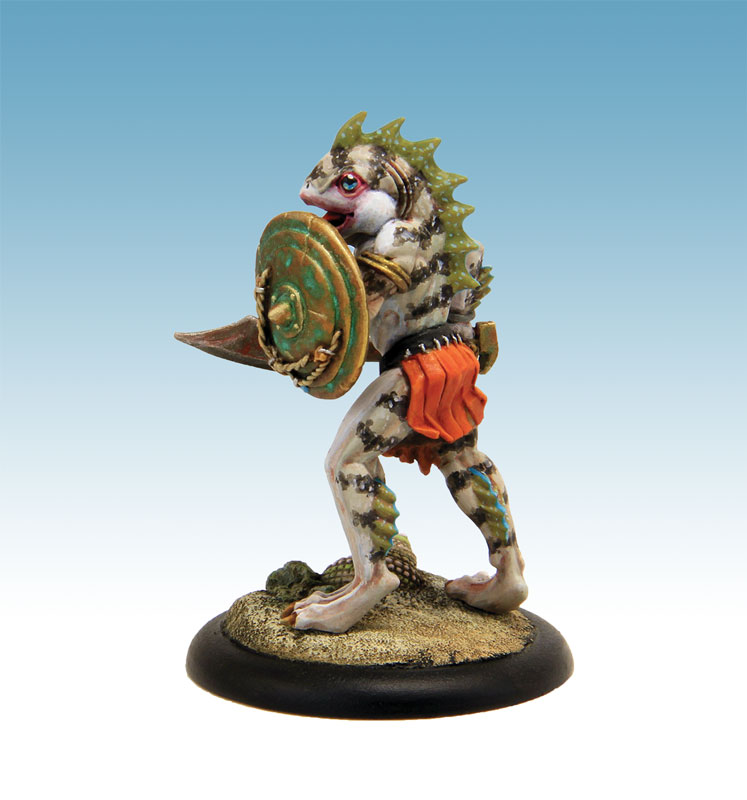 Grondin 2
54mm resin miniature, its 40mm textured base and profile card (in French – Downloadable in English). Sculpture : Raphaël Banguet. Painting : Laurent Mautret.
15,00€ inc. tax
Add this item to your shopping cart to earn 5 points fidélité.
The Grondin alternative pose allows not to play several times the same miniature in your team.
It reveals the defensive capabilities of this Briskar with his raised shield.
These basic troops among the Ichtiens are formidable fighters, they can be as effective in attack as to hold a position.
Miniature sold unmounted and unpainted.
English profile cards can be found in the download section.