Ichitiens Starter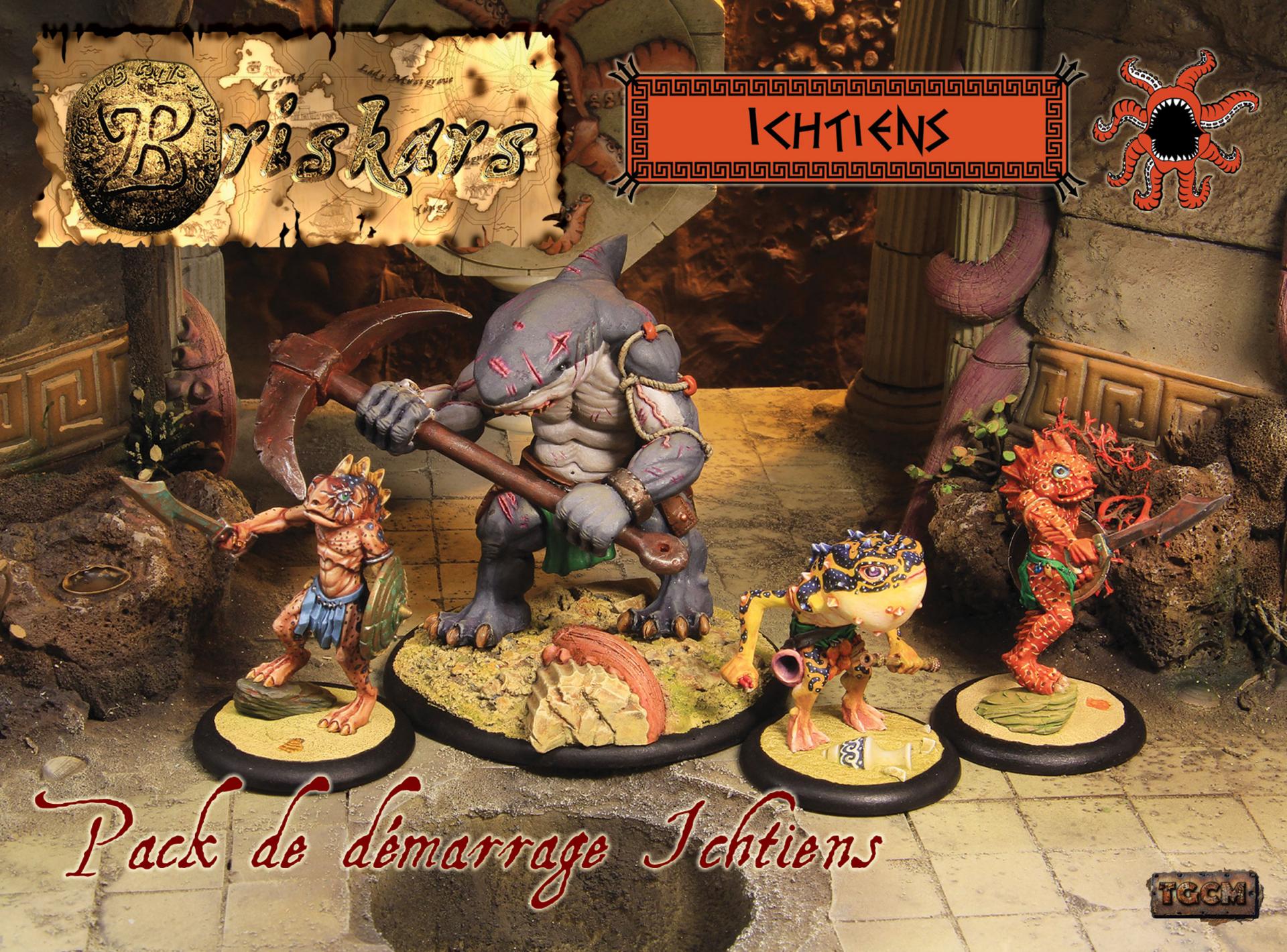 Ichitiens Starter
1 54mm resin miniature on and 80mm textured base, 3 54mm resin miniatures on a 40mm texturedbase and their profile cards (in French – Downloadable in English), 1D10, 1 ruler.
Availability : the containment imposed by the state has led to the closure of post offices around our company, the delivery of orders will be made as soon as they reopen.
69,00€ 51,75€ inc. tax
The ideal pack to start the Ichtien faction, it contains everything you need to learn how to play Briskars and the miniatures to play directly in 400 GC.
This pack includes:
1 Karkharos, an imposing miniature on base of 80 mm, it has special rules that you will discover in the book "BRISKARS Season 2: The Awakening of the Abyss" (not yet available in English).
1 Fugu, emeritus shooter who poisons or causes "electric shock" on his victims.
2 Grondins who are the regular troops of the ichtien army.
Miniatures sold unmounted and unpainted.
English profile cards can be found in the download section.