Bunràku and Dàoti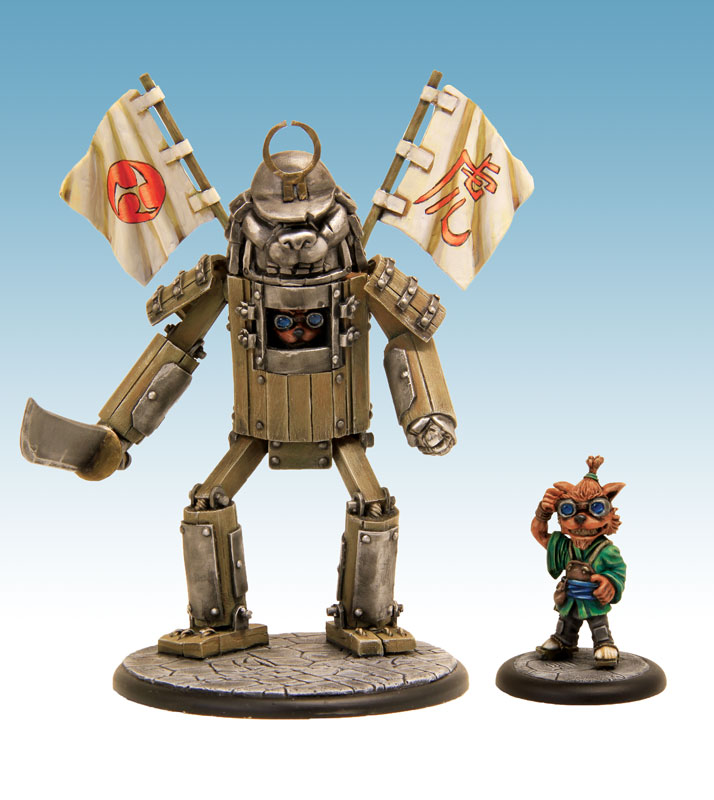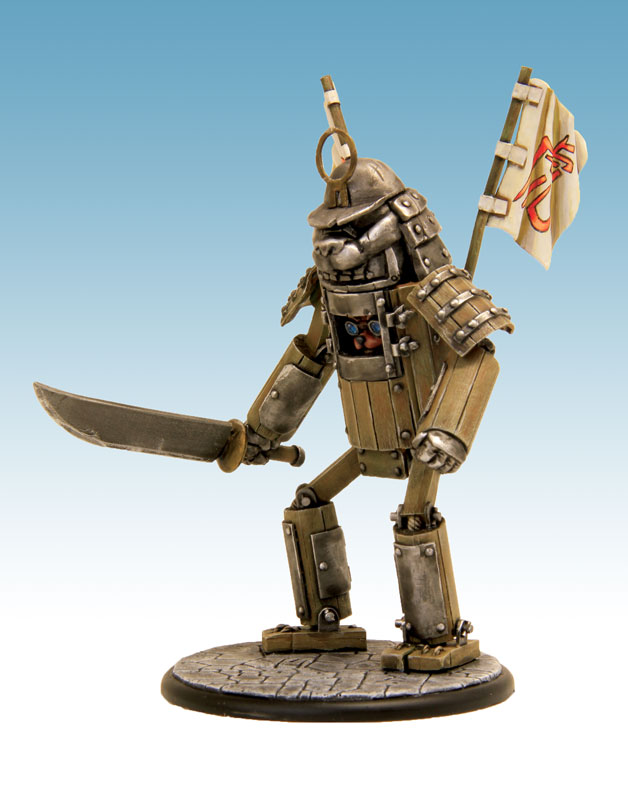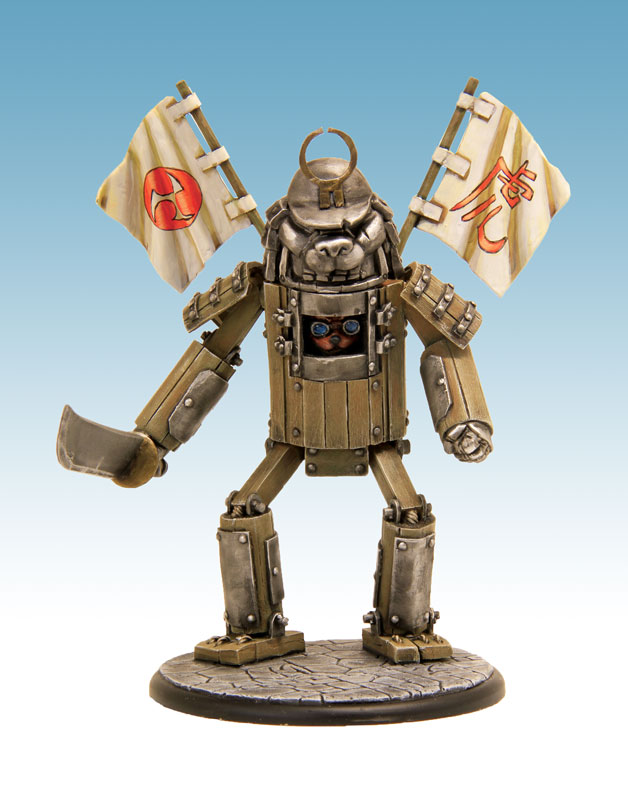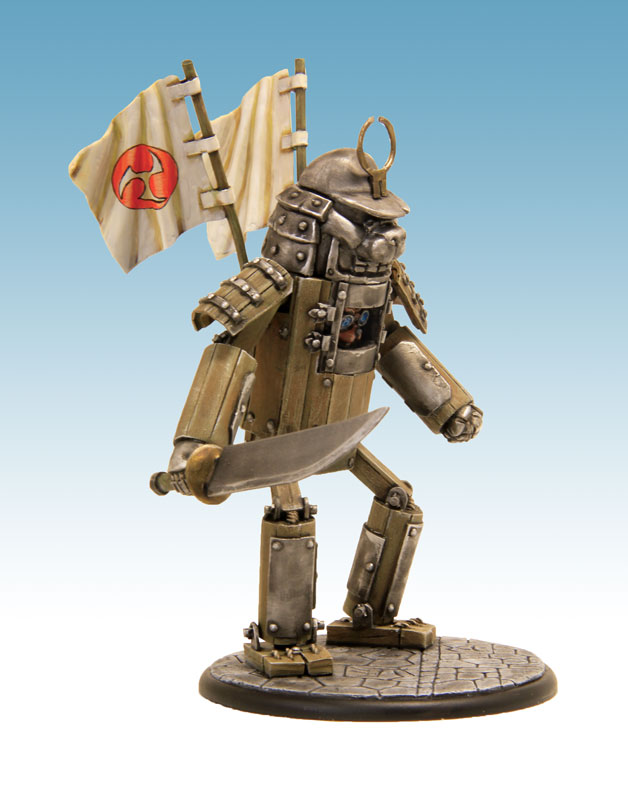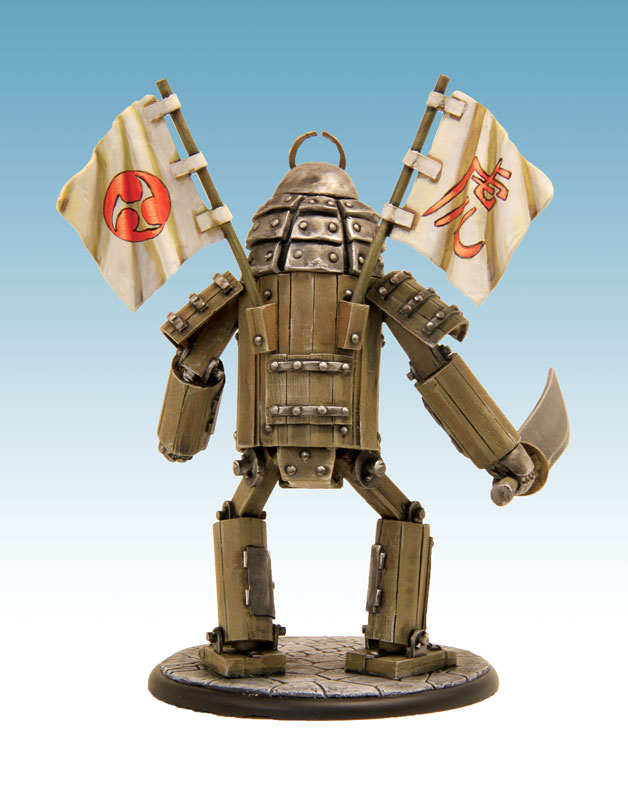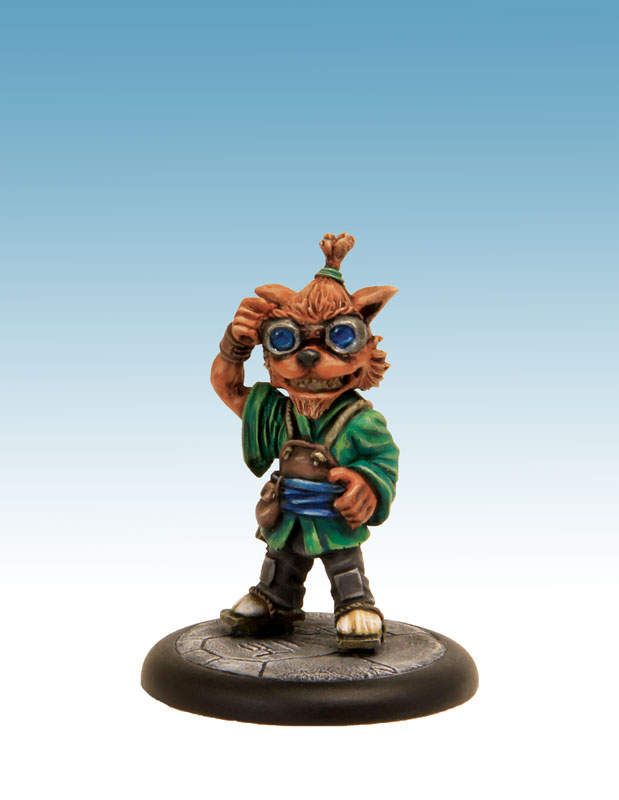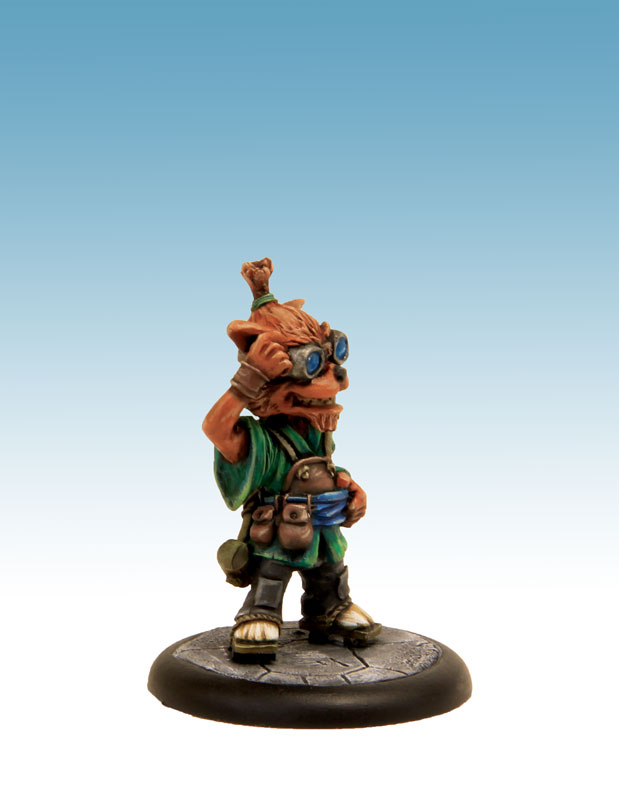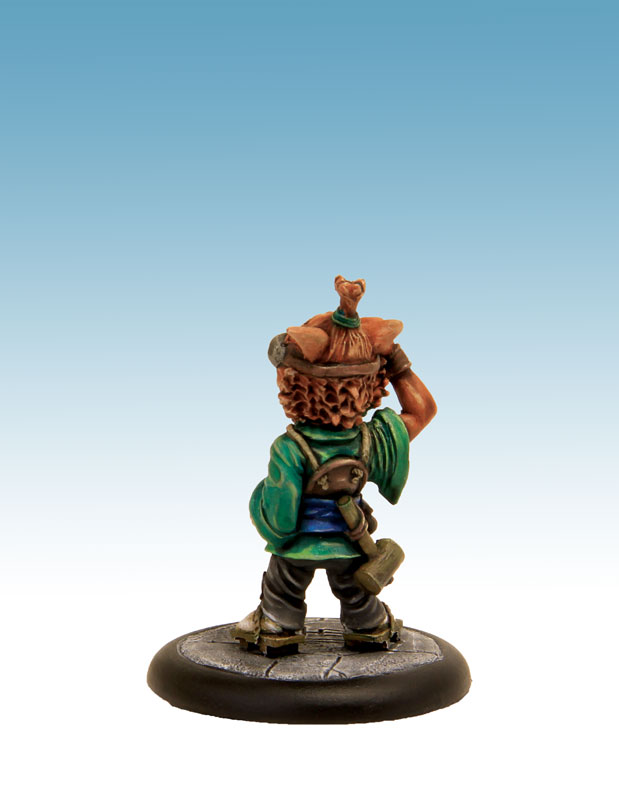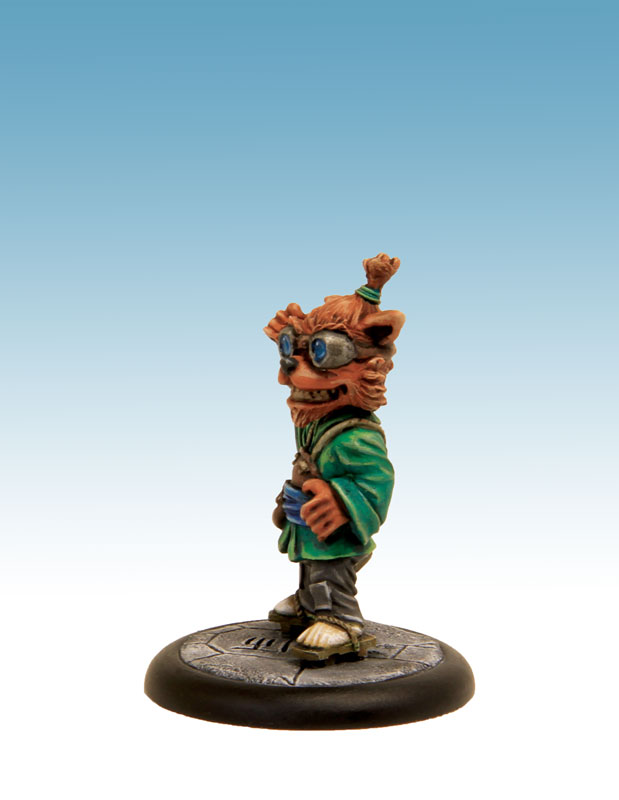 Bunràku and Dàoti
54mm resin Colossus on an 80mm textured base, its profile and strategy cards (in French – Downloadable in English). Sculpture : E. Pontié and W. Mordefroy. Painting : G. Jouy Boulard.
Availability : the containment imposed by the state has led to the closure of post offices around our company, the delivery of orders will be made as soon as they reopen.
45,00€ 33,75€ inc. tax
If Bunraku can not be recruited without his "driver", the opposite is possible, and you have with Dàotì a sixth affordable magician among the Maòks who are definitely the faction of thaumaturges. Bunraku is reassuring, he does not need to test his morale and avoids his allies to have to do it, he does not suffer most of the negative effects and has a very good damage ability. But he too is a spell-casting colossus since Dàotì will be able to cast alchemy spells from his cabin. Finally icing on the cake, when Bunraku is put out of action, the little magician is deployed in the area occupied by the colossus and activates normally before the end of the turn, ie you gain an activation when he arrives (but you can not decide to have Dàotì appear as long as Bunraku is on the gaming table).
Miniatures sold unmounted and unpainted.
English profile cards can be found in the download section.