Mercenaries Starter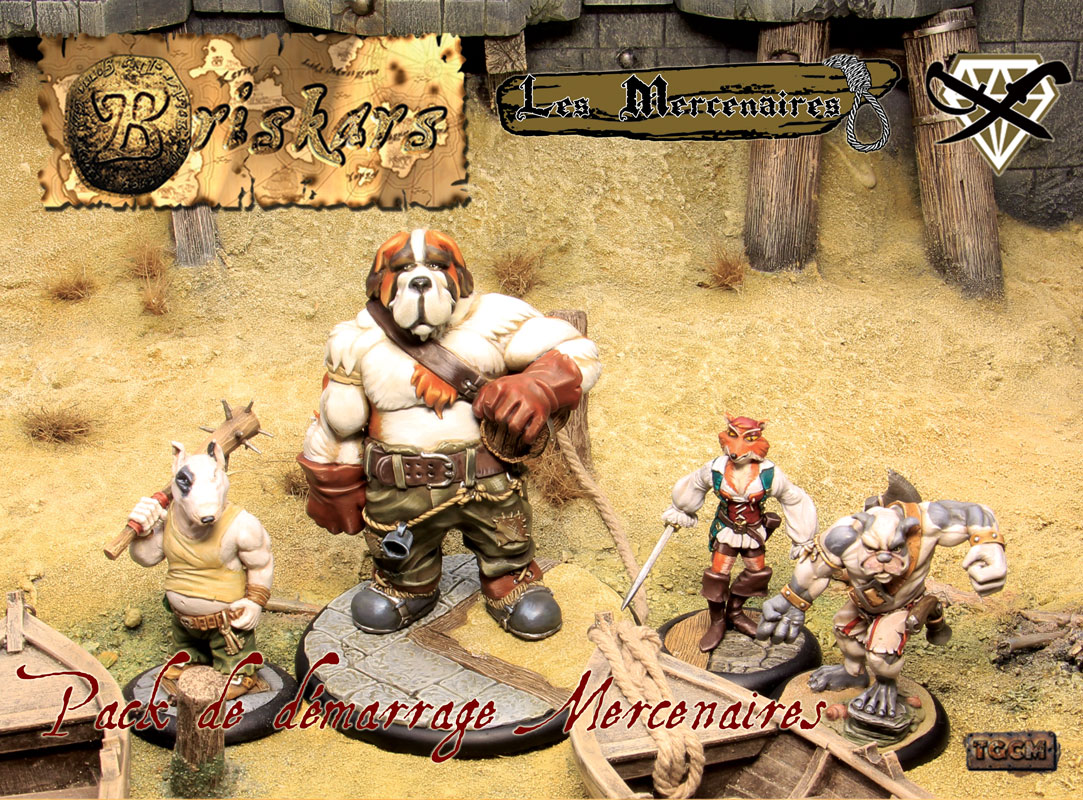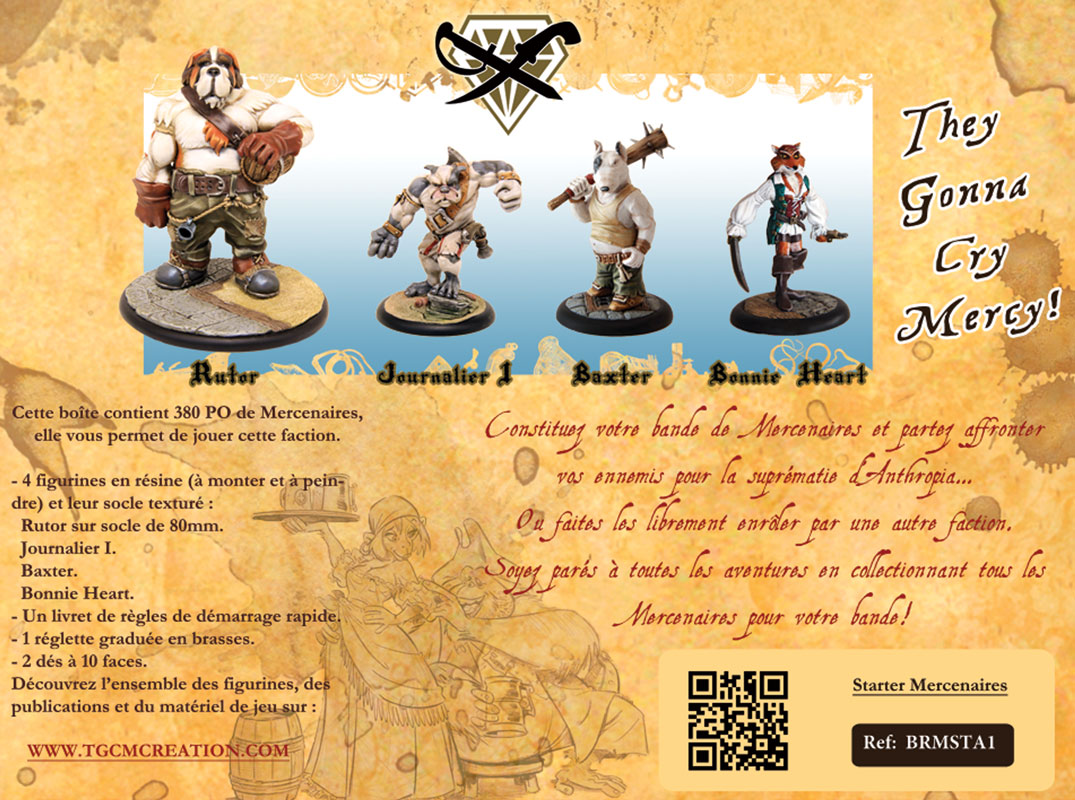 Mercenaries Starter
1 54mm resin miniature on and 80mm textured base, 3 54mm resin miniatures on a 40mm texturedbase and their profile cards (in French – Downloadable in English), 1D10, 1 ruler.
Availability : the containment imposed by the state has led to the closure of post offices around our company, the delivery of orders will be made as soon as they reopen.
69,00€ inc. tax
Add this item to your shopping cart to earn 30 points fidélité.
The ideal Pack to start the Mercenary faction, it contains everything you need to learn to play Briskars and the miniatures to play directly in 400 GC.
This pack includes:
Rutor, an imposing miniature on a base of 80 mm, it has special rules that you will discover in the book "BRISKARS Season 2: The Awakening of the Abyss" (not yet available in English).
Bonnie Heart, charming band leader whose reputation is second to none on any sea of ​​Anthropia.
Baxter, a sturdy fellow who loves his studded bat and earns his living as a physiognomist or embarks alongside the Beautiful Captain to protect her.
1 Day Laborer 1, in a more dynamic new pose.
Miniatures sold unmounted and unpainted.
English profile cards can be found in the download section.