Rutor Colossus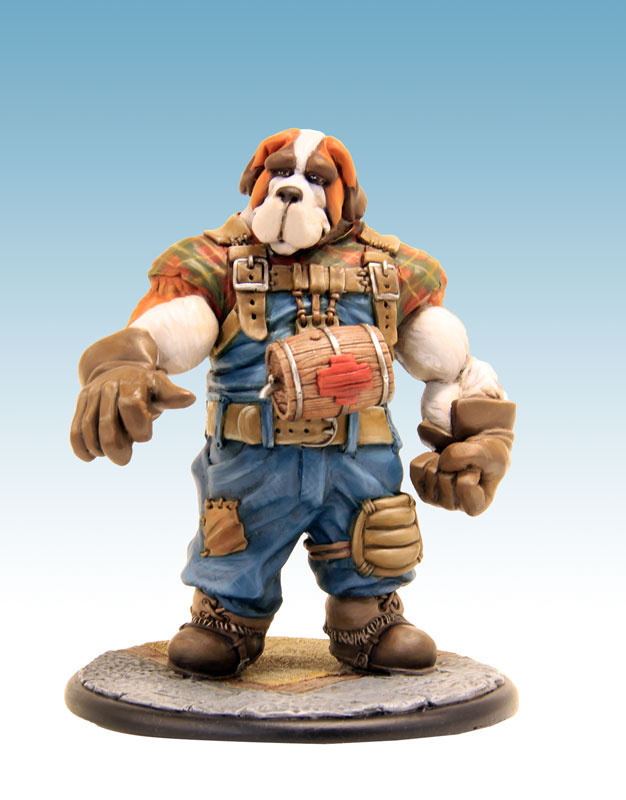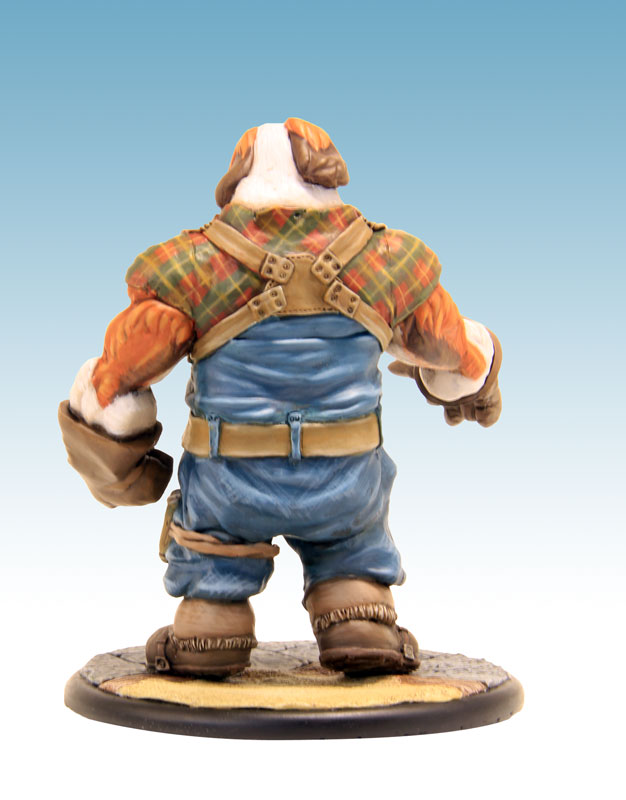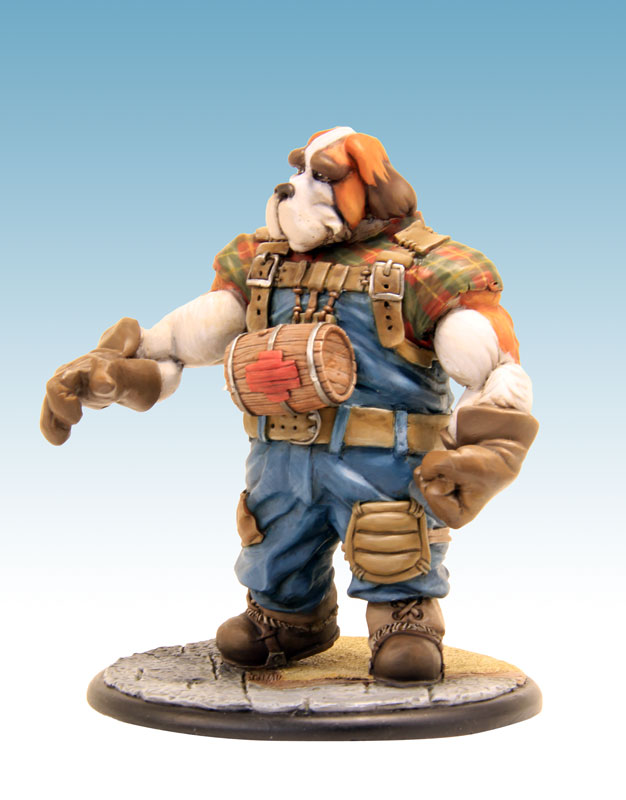 Rutor Colossus
54mm resin Colossus on an 80mm textured base, its profile and strategy cards (in French – Downloadable in English). Sculpture and Painting : E. Pontié.
Availability : the containment imposed by the state has led to the closure of post offices around our company, the delivery of orders will be made as soon as they reopen.
39,00€ 29,25€ inc. tax
Rutor is what one can call a "Quiet Force", he can assault big slaps when needed, but his placidity pushes him most often to support his allies ...
With his barrel of rum, he will help those less reckless and his presence will inspire the courage to defend himself to those who listen to him.
A colossal miniature which benefits from all the appropriate rules and which will boost all the teams whatever the faction, but will still favor more the ones composed only of "canines": (Daily Laborer 1 and 2, Bonnie Heart, Baxter, Black Hawkins, Captain Lapoisse, Cutthroats).
Be careful, unlike the Karkharos which designates the species, Rutor is a character, so you can not align the 2 versions in the same team.
Miniature sold unmounted and unpainted.
English profile cards can be found in the download section.