Louis and Gharial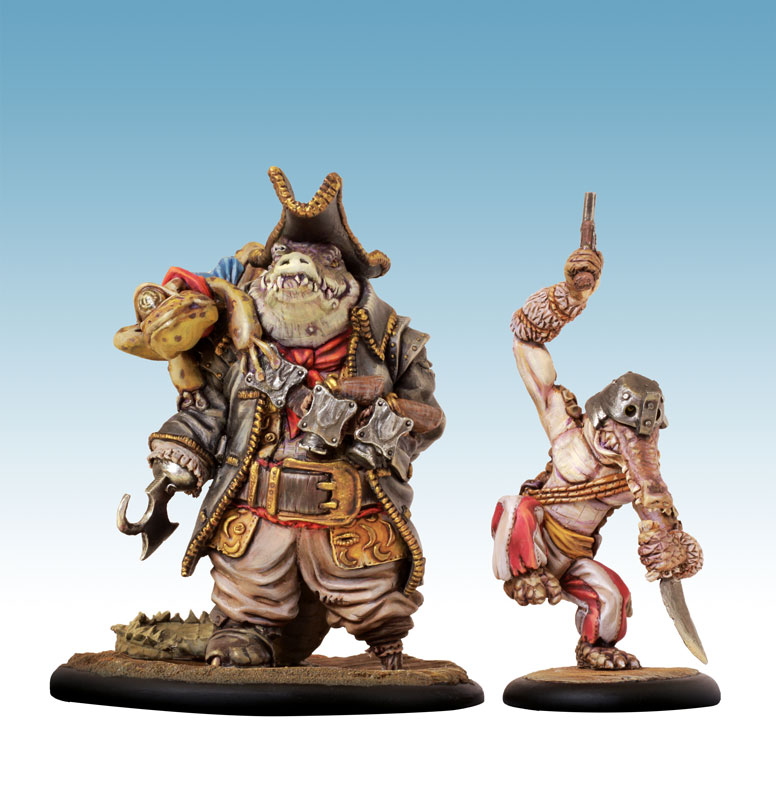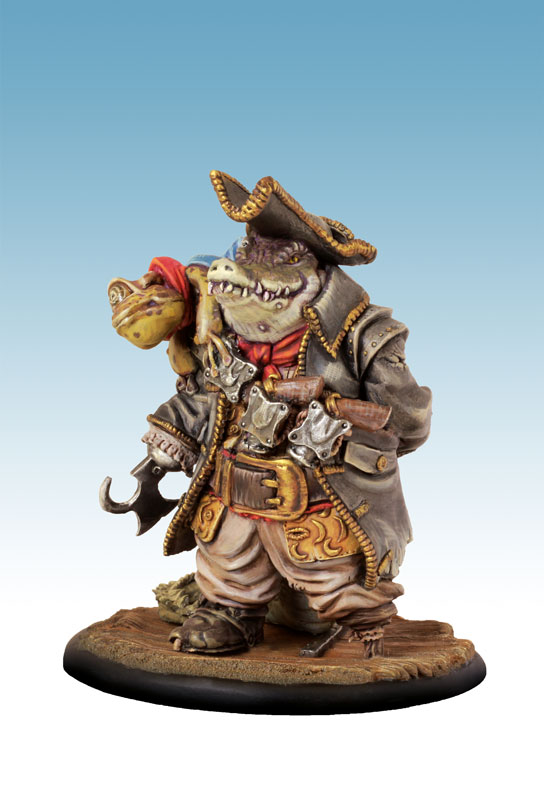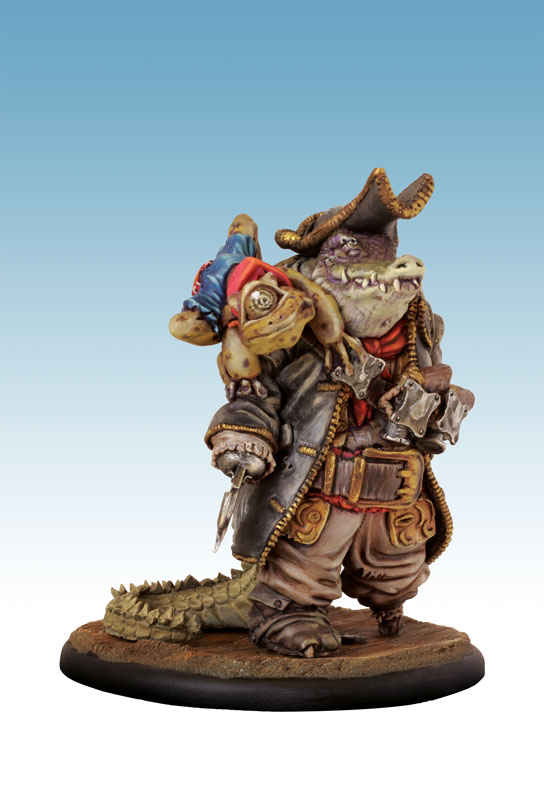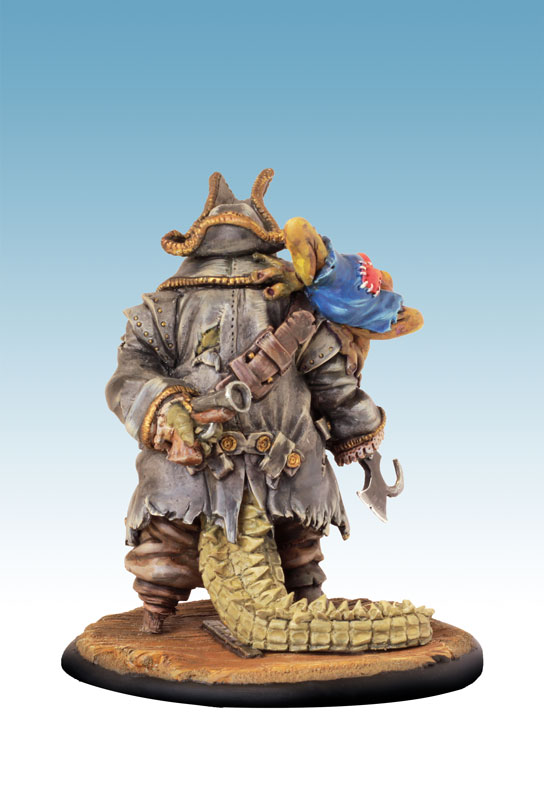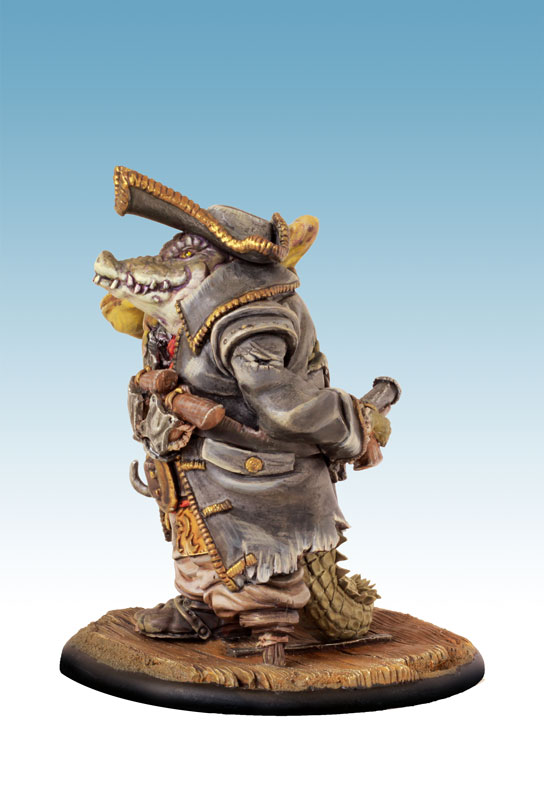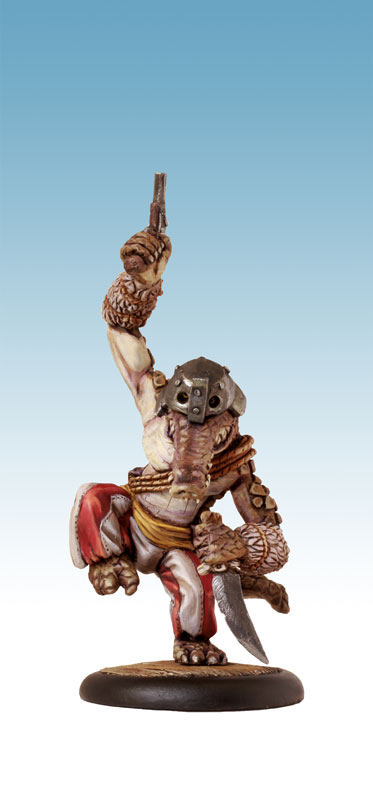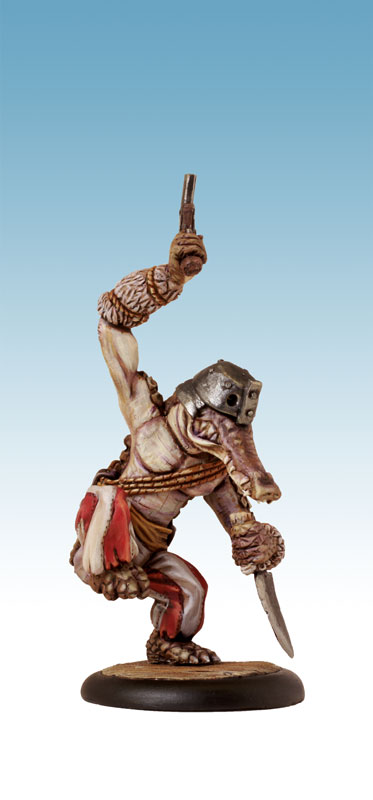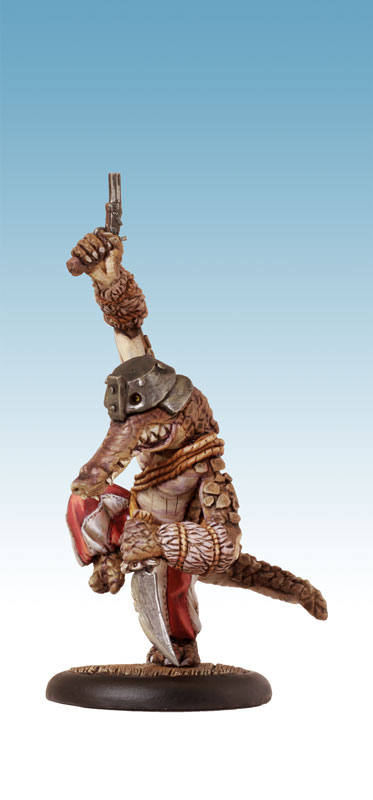 Louis and Gharial
54mm resin miniature on and 80mm textured base, 54mm resin miniature on a 40mm textured base and their profile cards (in French – Downloadable in English). Sculpture and Painting : E. Pontié.
Availability : the containment imposed by the state has led to the closure of post offices around our company, the delivery of orders will be made as soon as they reopen.
49,00€ 36,75€ inc. tax
Louis is the worthy son of Gustave Sledgehammer, not wanting to stay in his shadow and within reach of slaps, he very early went roaming on the 7 seas. Gharial, Chambal and later Hypno became inseparable and the hard core of his crew.
Imposing figure, despite his size, he is not a monster cut for close combat. But the role of Captain suits him perfectly: his servants will do everything for him.
Hypno, this improbable creature out of the island of Dr. Mara off Quintò Real will soon appear indispensable as his presence is reassuring, but it will be up to you to know how to deal with these 20 additional gold coins.
Without being a starter strictly speaking, this duo pack is a very good introduction for anyone who wants to get started with the Orénauques.
Miniatures sold unmounted and unpainted.
English profile cards can be found in the download section.