Starter Pack 2 Players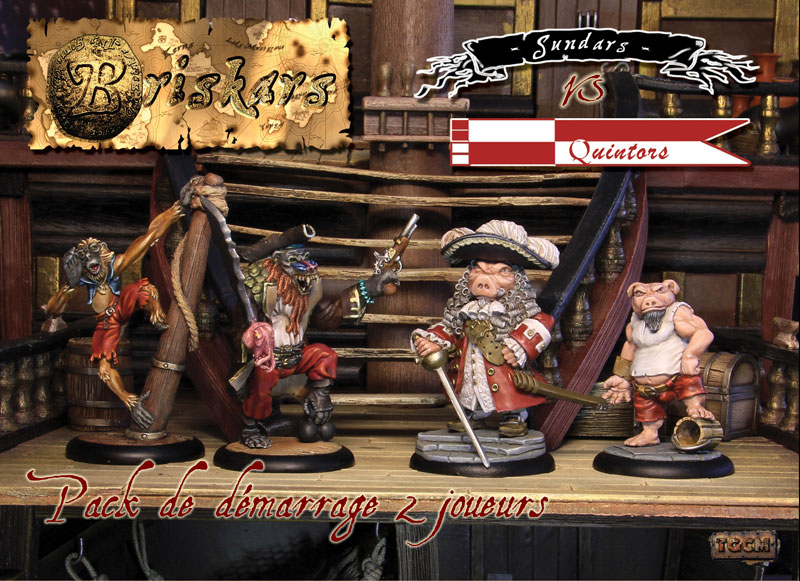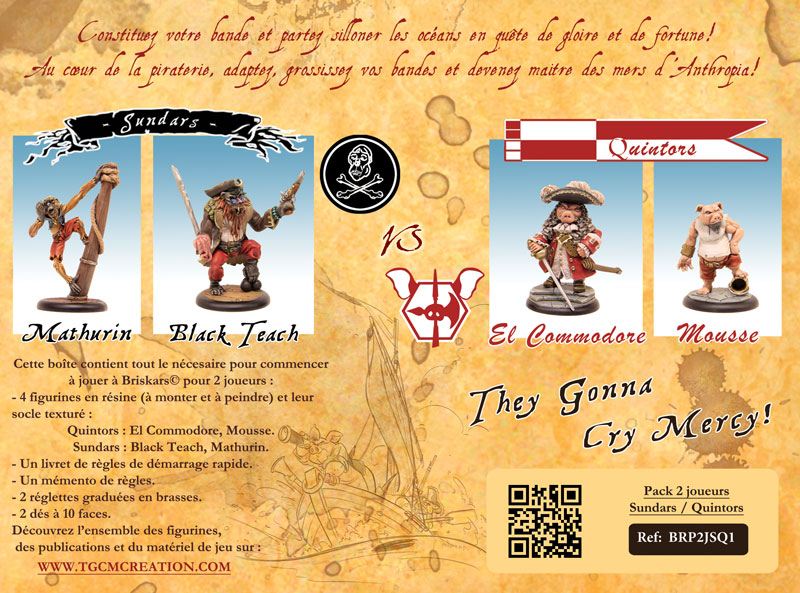 Starter Pack 2 Players
Duel pack consisting of 4 resin miniatures, their textured bases and their profile cards (in French – Downloadable in English) 2 rulers and 2 D10.
69,00€ inc. tax
Add this item to your shopping cart to earn 30 points fidélité.
Bringing together El commodore and his Mousse against Black Teach and his Mathurin, this pack provides you with all the material you need to start Briskars or expand your favorite factions at a preferential rate.
Miniatures sold unmounted and unpainted.
English profile cards can be found in the download section.