Black Guild Collector Pack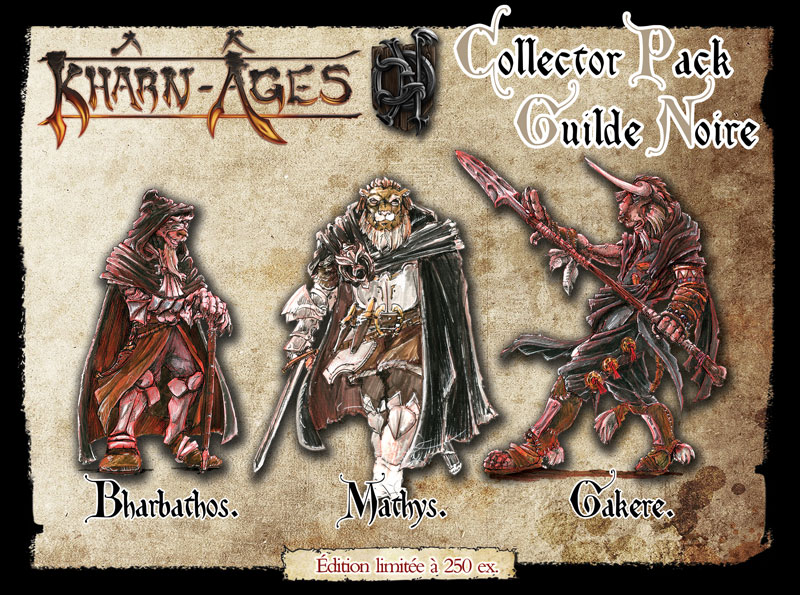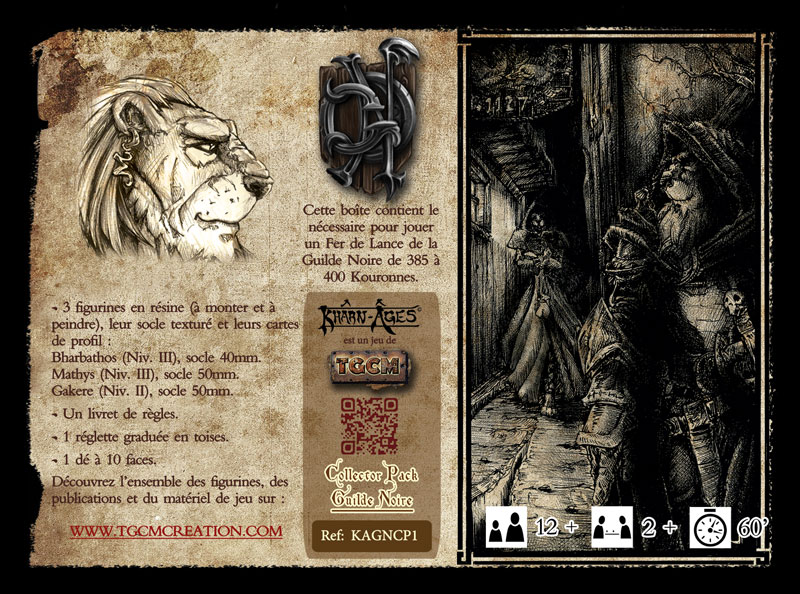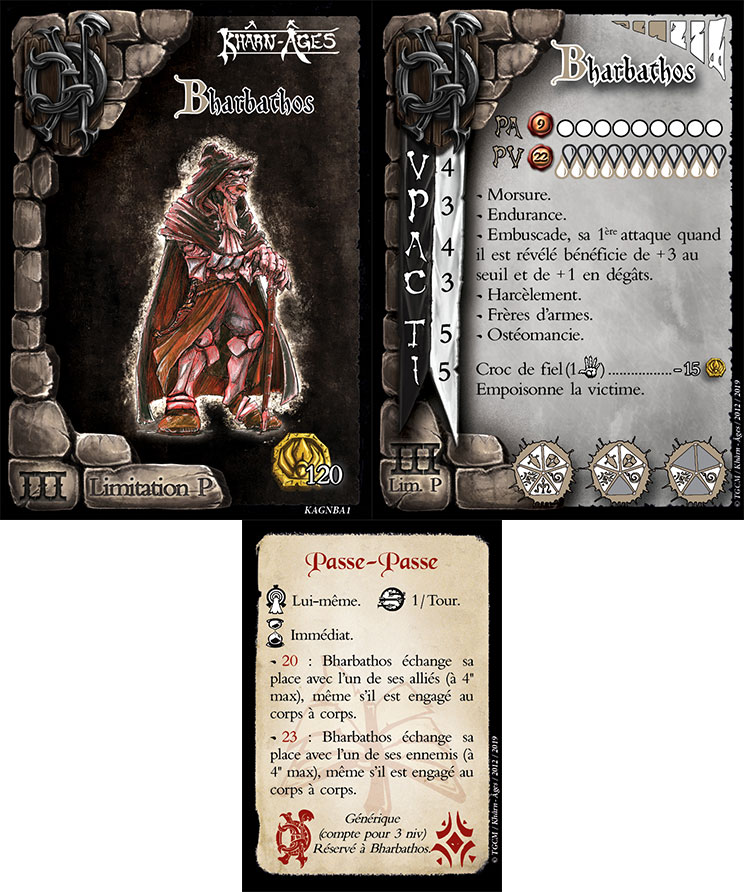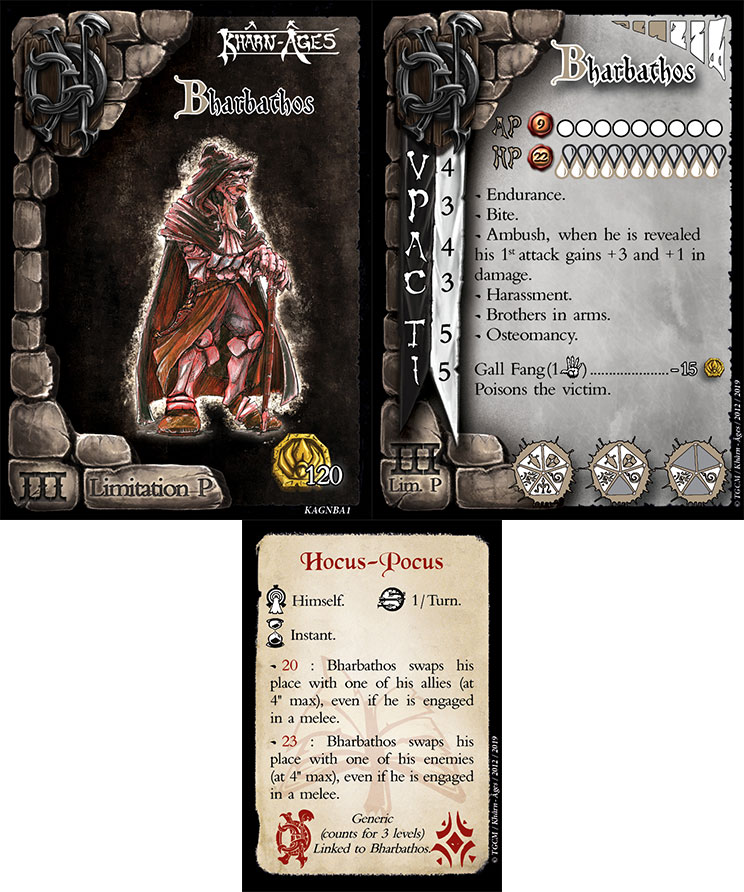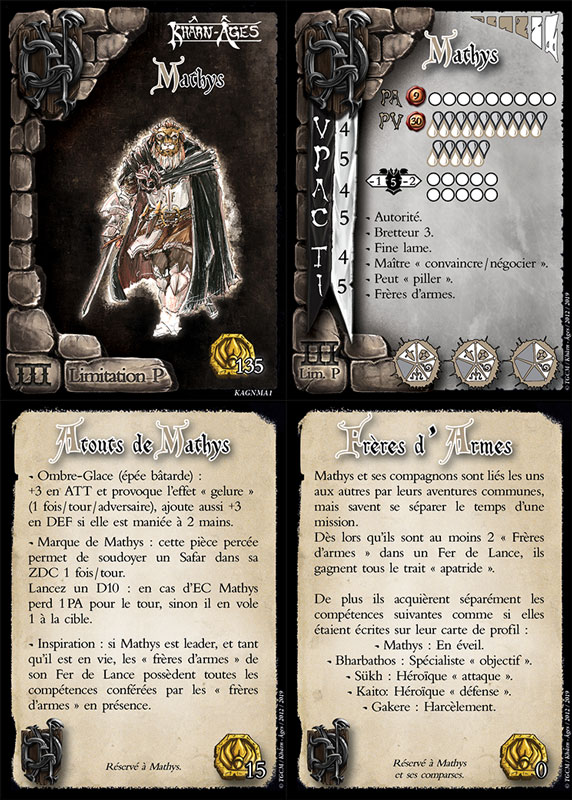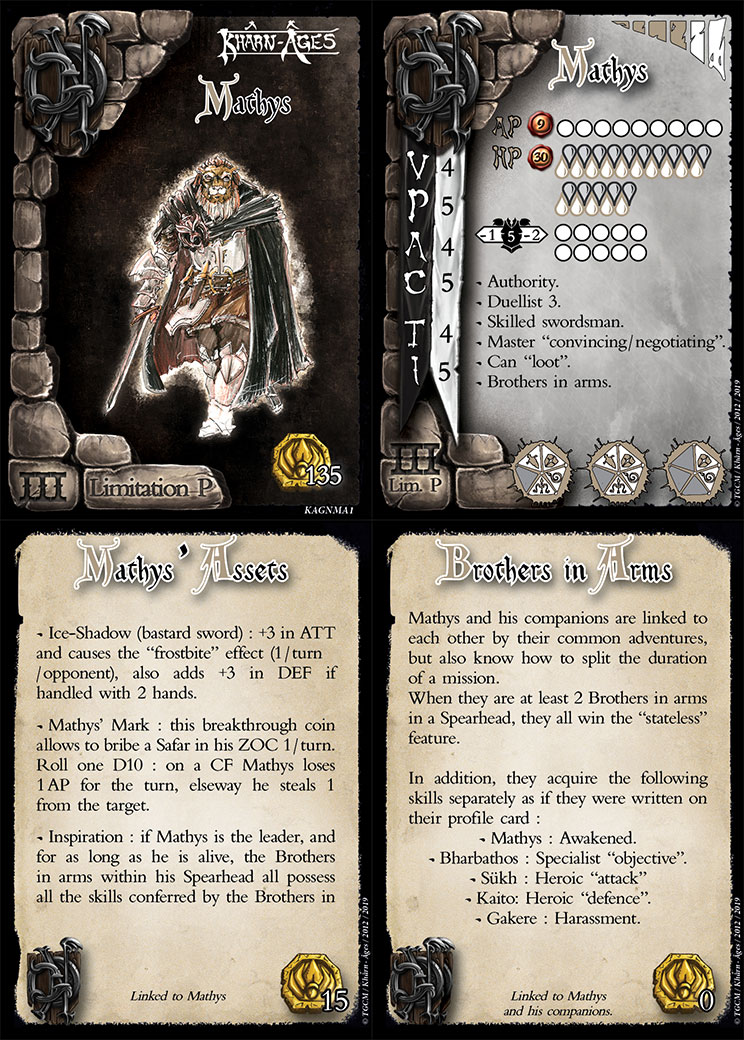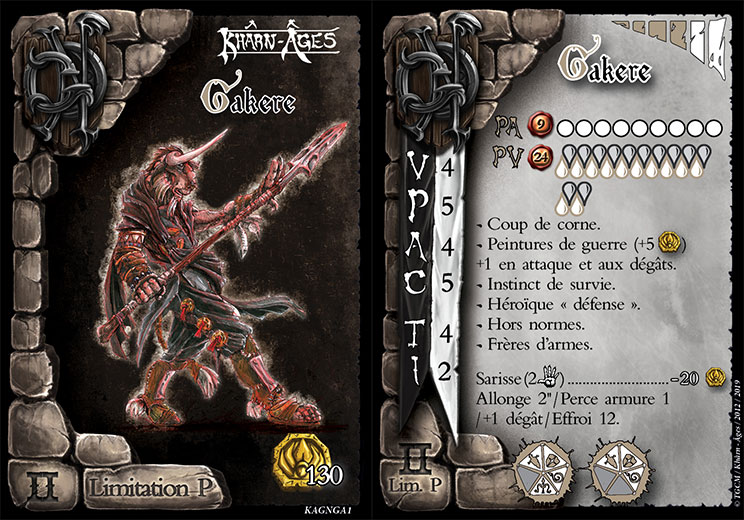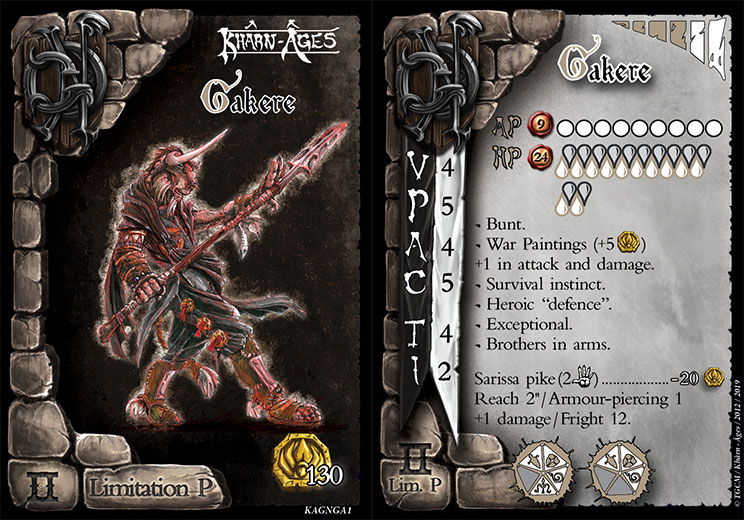 Black Guild Collector Pack
3 x 54mm resin miniatures, 2 x 50mm textured bases, 1 x 40mm textured base and 6 profile cards in English. Basic rules in 56 pages (in French – Downloadable in English).
Availability : the containment imposed by the state has led to the closure of post offices around our company, the delivery of orders will be made as soon as they reopen.
69,00€ inc. tax
Add this item to your shopping cart to earn 30 points fidélité.
This Starter limited to 250 holds:
1 Bharbhatos miniature, its 40mm base, level and spell cards.

1 Mathys miniature, its 50mm base, level, strategy and equipment cards.

1 Gakere miniature, its 50mm base and level card.

A French rulebook of 56 pages (without the equipment and spells cards, fluff and galeries) A6 format which can be downloaded in English here.

2 D10.

1 ruler in toises.
Miniatures sold unmounted and unpainted.