Dogon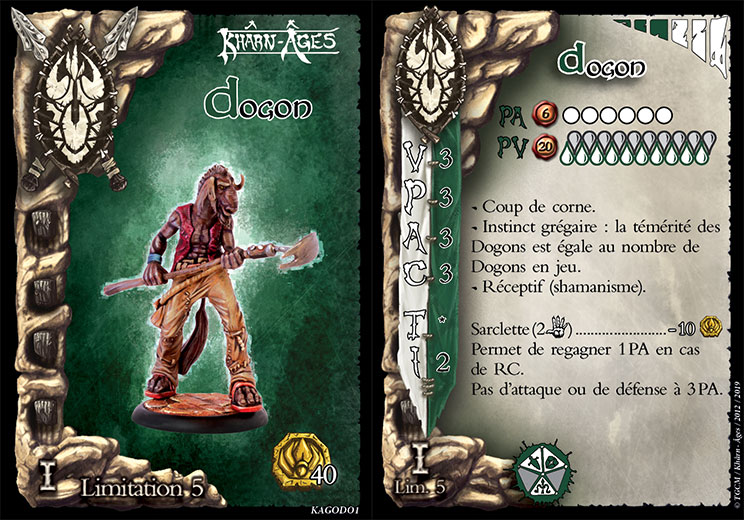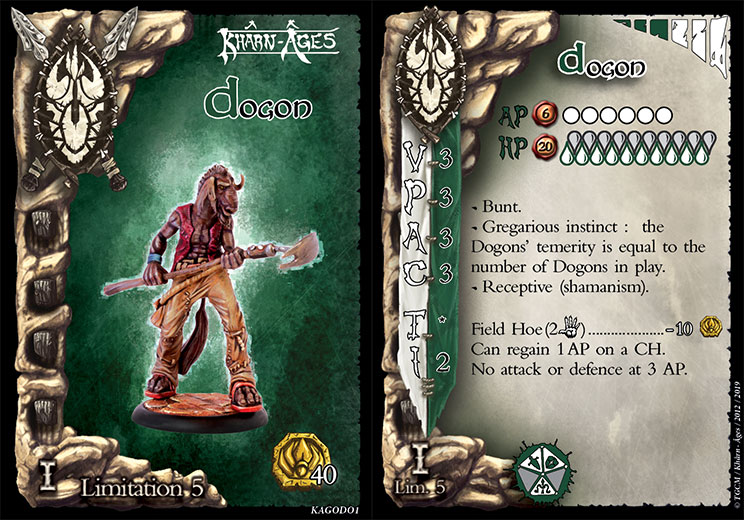 Dogon
A 54mm resin miniature, 40mm textured base and 1 profile card in English.
17,00€ inc. tax
Add this item to your shopping cart to earn 5 points fidélité.
Dogons represent the mass of the Goûn faction, simple peasants, they were forced to take up arms to protect their own.
To date, it is the least expensive miniature in the game (30 Krowns without weapons) which makes it possible to adopt mass strategies without depriving yourself of a good level 3 by their side!
Miniature sold unmounted and unpainted.