Paladin + sword and 2nd shield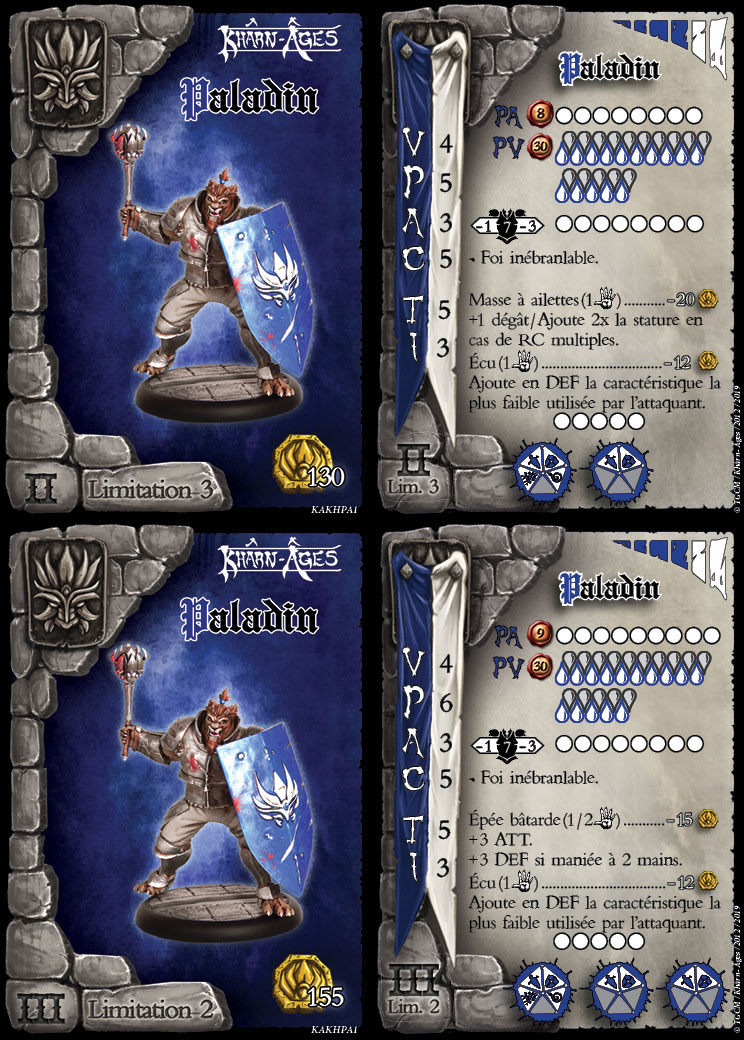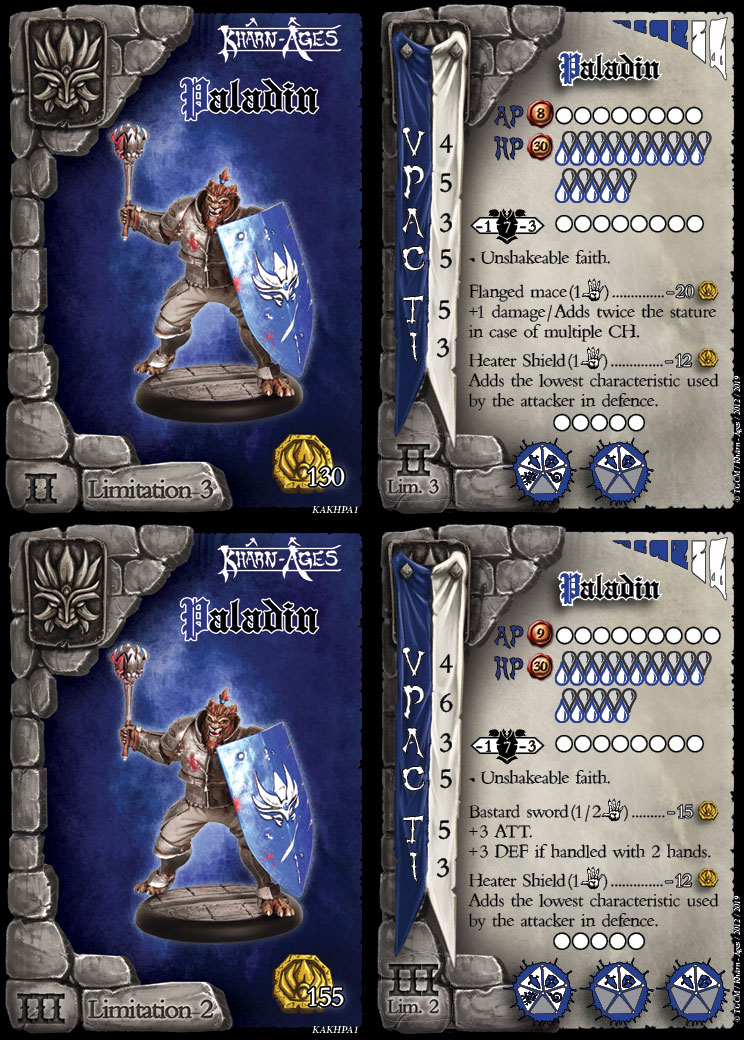 Paladin + sword and 2nd shield
A 54mm resin miniature, 50mm textured base and 2 profile cards in English.
Availability : the containment imposed by the state has led to the closure of post offices around our company, the delivery of orders will be made as soon as they reopen.
28,00€ inc. tax
Add this item to your shopping cart to earn 10 points fidélité.
The Paladins are the first ine of defense of Khârns. These are real tanks that have the ability to support the activation of Safar's greatest warriors protected by their shield and their combat armour. Their high cost is amply justified by their tranquilizing presence within your Spearhead.They are available in Level 2 and 3.
Unlike those contained in Khârn starters, single-handed Paladins come with 2 shields, weapon mass and alternative sword for you to equip at your convenience.
Miniature sold unmounted and unpainted.