Vanguard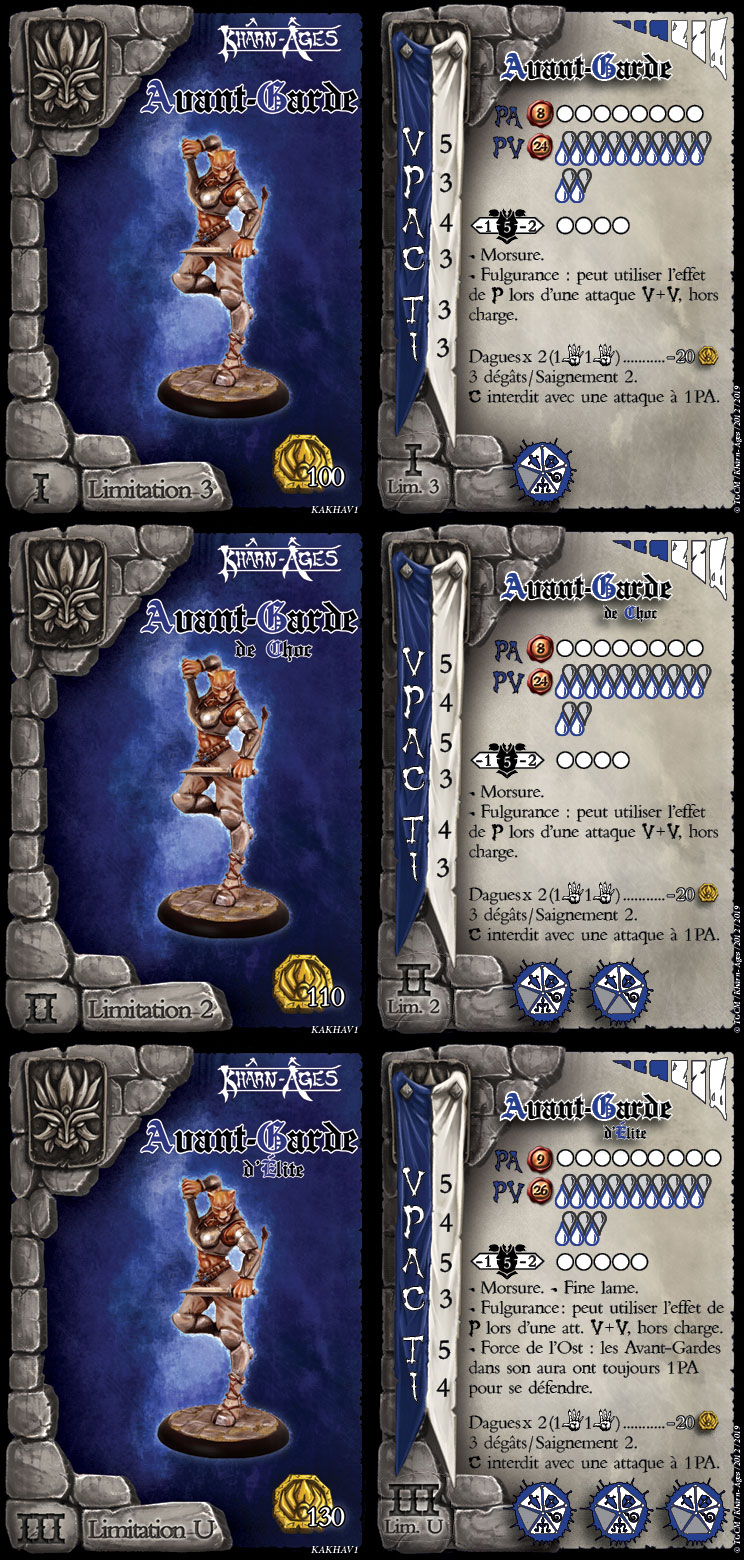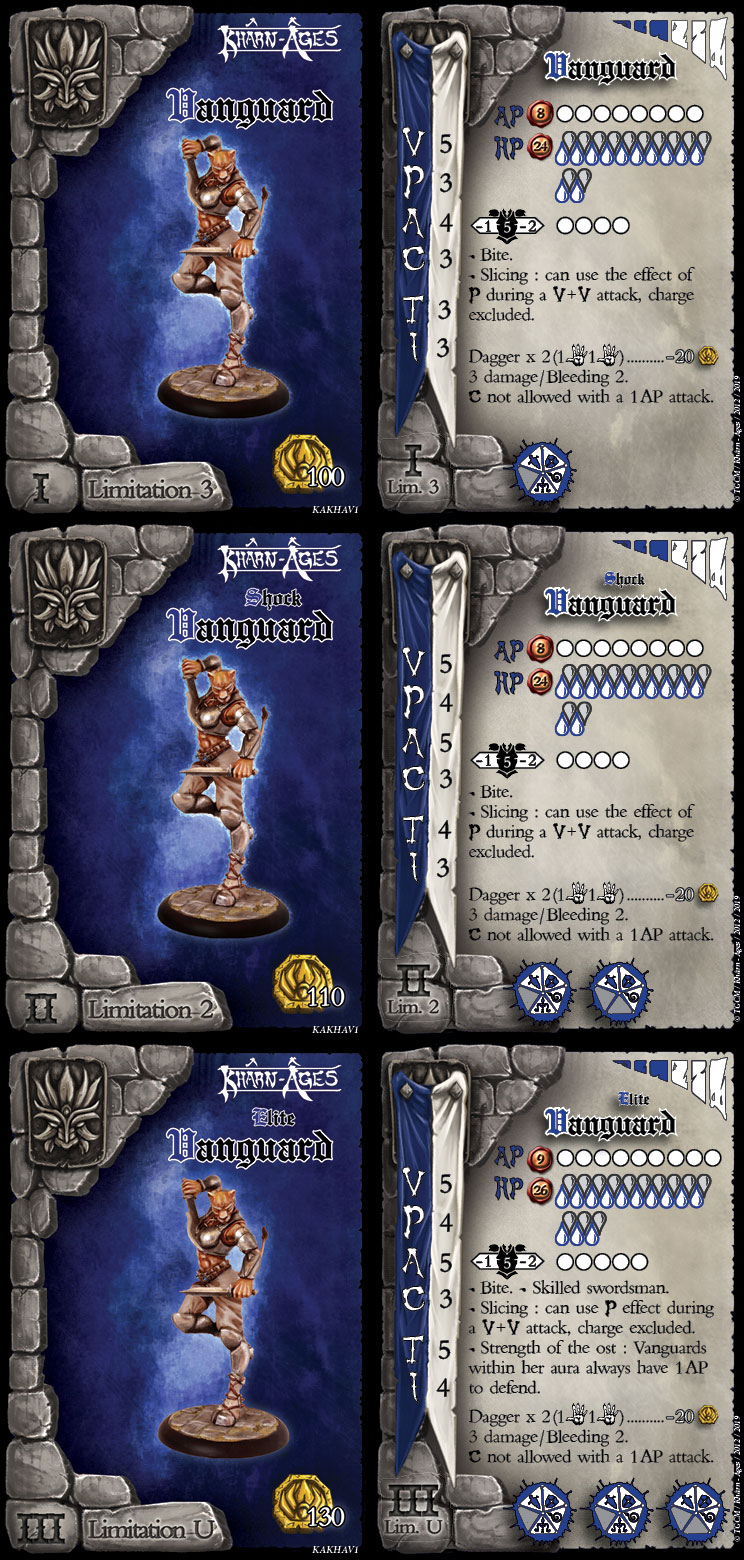 Vanguard
A 54mm resin miniature, 40mm textured base and 3 profile cards in English.
Availability : the containment imposed by the state has led to the closure of post offices around our company, the delivery of orders will be made as soon as they reopen.
24,00€ inc. tax
Add this item to your shopping cart to earn 10 points fidélité.
The Vanguard is one of the Khârns masterpieces. Fast and agile, she is as effective for combat as for objectives management in scenarios. Declined in 3 levels of profile, her relatively high cost is justified by very useful skills and a real synergy between them thanks to the "Force of Ost" of Level 3.
Miniature sold unmounted and unpainted.