Drummer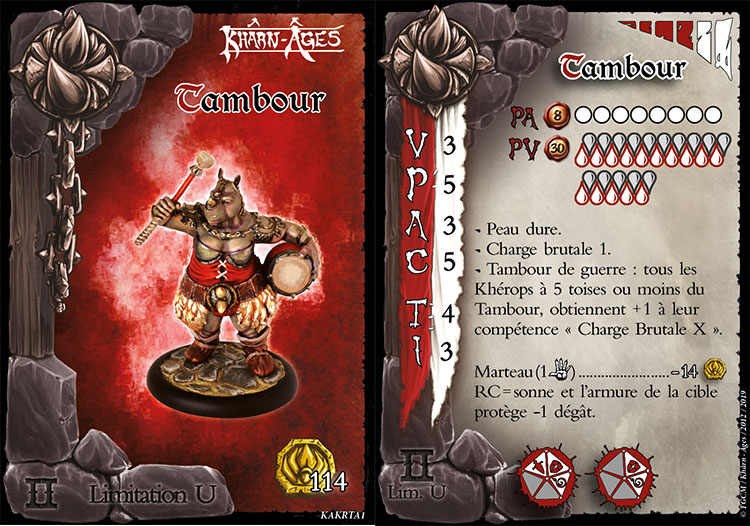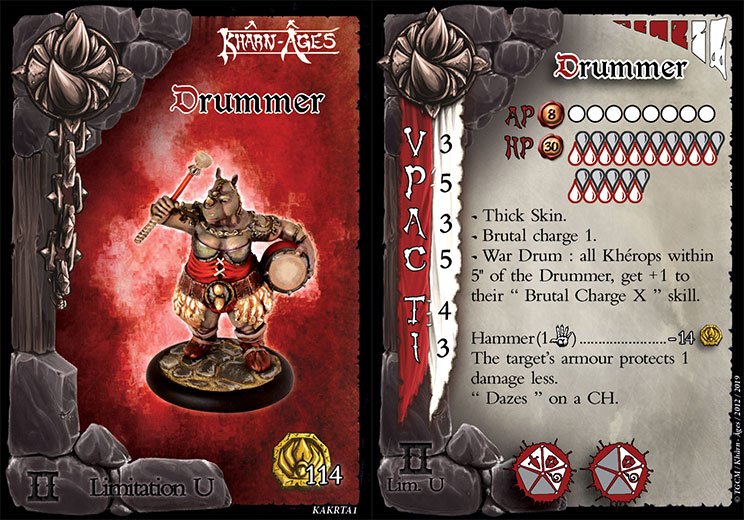 Drummer
A 54mm resin miniature, 50mm textured base and 1 card in English.
Availability : the containment imposed by the state has led to the closure of post offices around our company, the delivery of orders will be made as soon as they reopen.
27,00€ 20,25€ inc. tax
The Kherops Drummer is an excellent support for the representatives of this faction, since she will boost their value of "brutal charge". With 5 in Corpulence and Power, she does not have to blush and will also be highly usefull in combat. The Drummer is a "unique" Level 2 profile.
Miniature sold unmounted and unpainted.