Cargo 1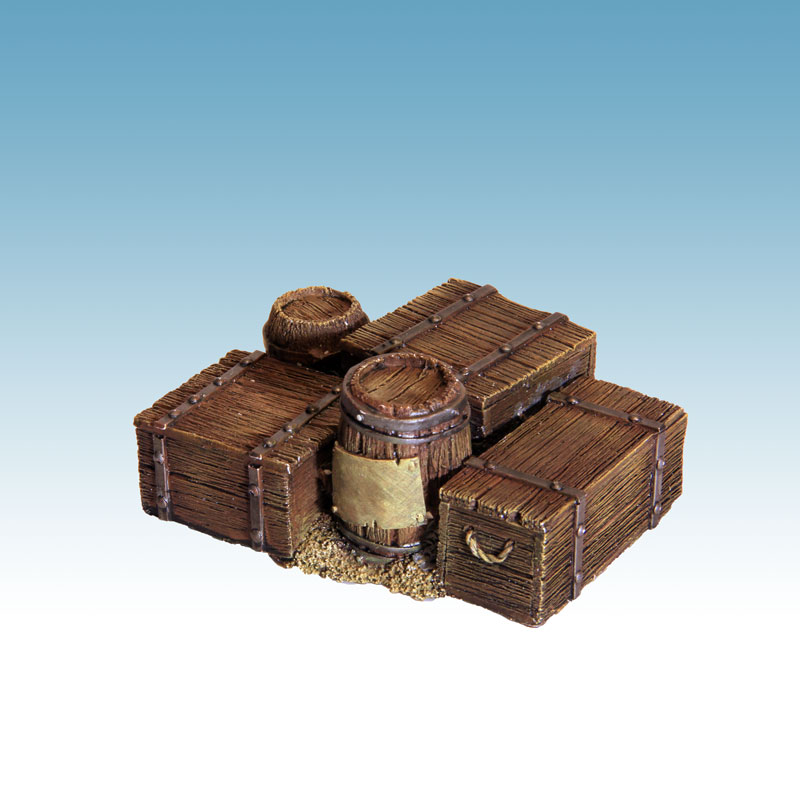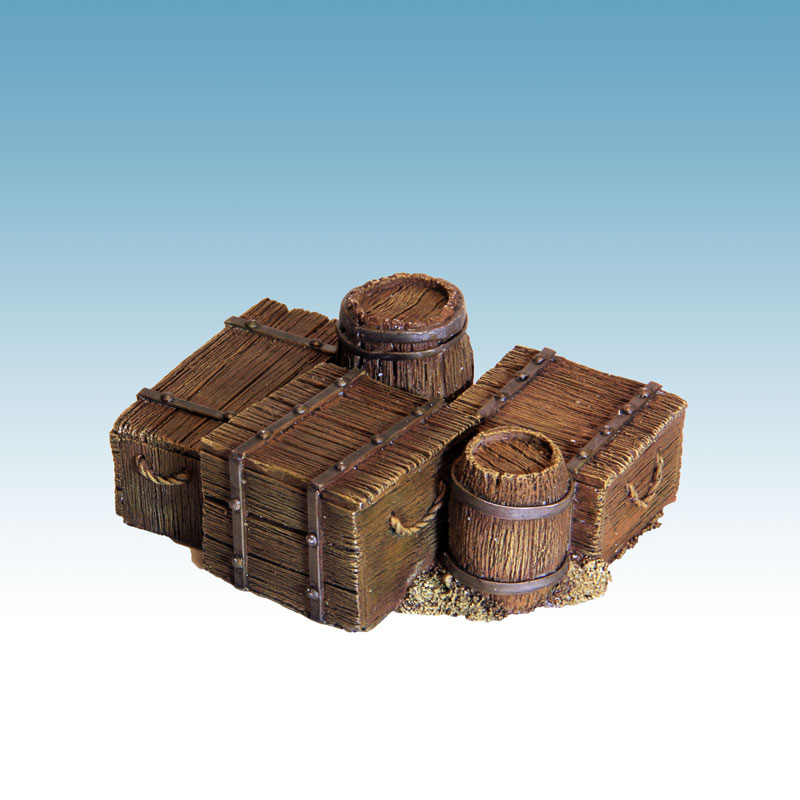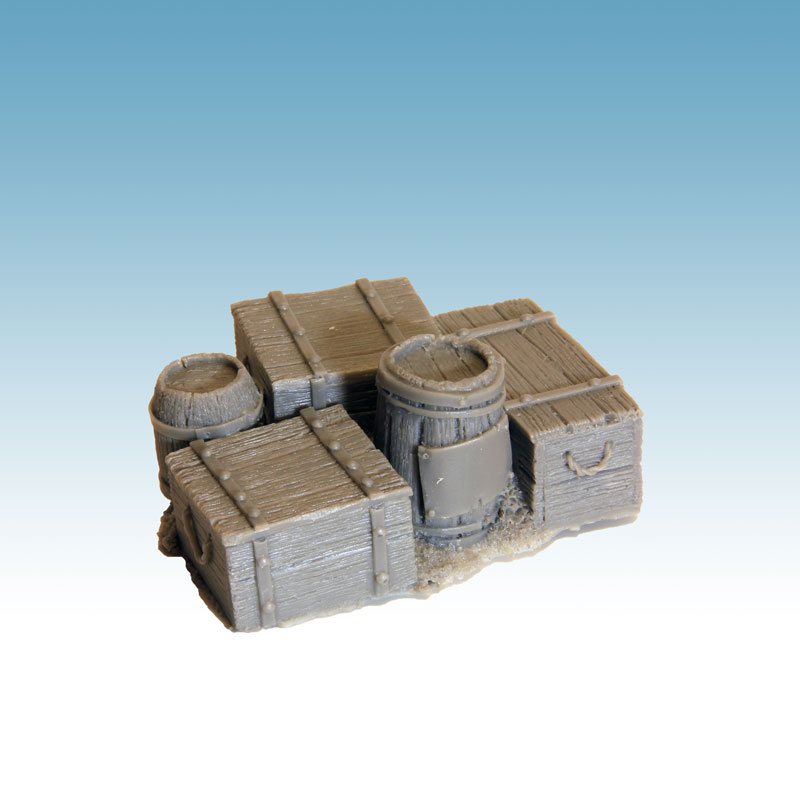 Cargo 1
Resin element containing 2 barrels and 3 crates molded together.
Availability : the containment imposed by the state has led to the closure of post offices around our company, the delivery of orders will be made as soon as they reopen.
10,50€ inc. tax
Add this item to your shopping cart to earn 5 points fidélité.
This scenery element is made from the "crates" and "old barrels" references, it will fit perfectly on your Briskars tables, with a pirate atmosphere, or on any gaming table.
Sold unmounted and unpainted.