Cargo 1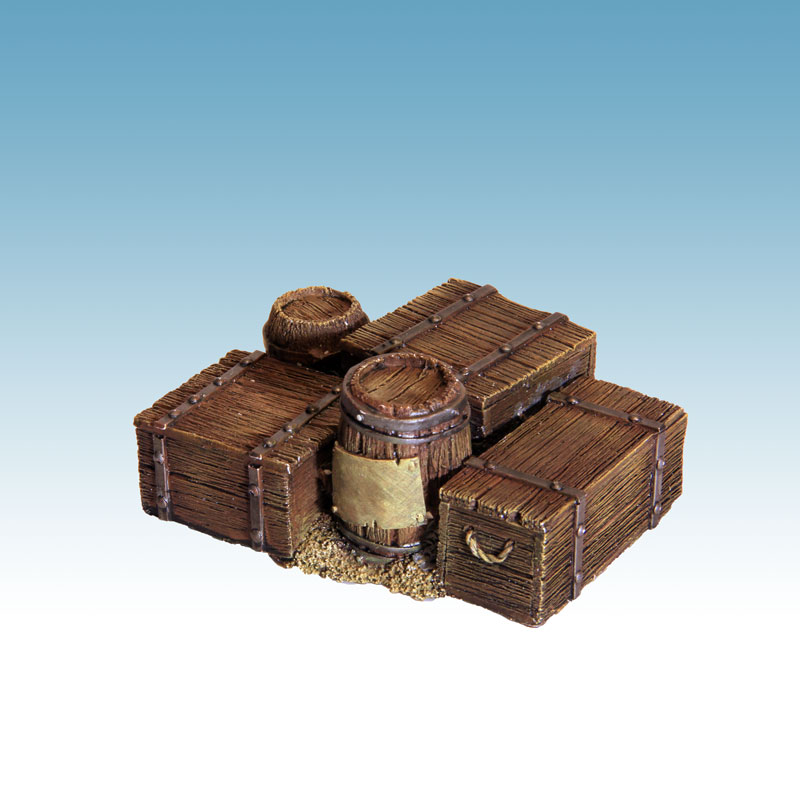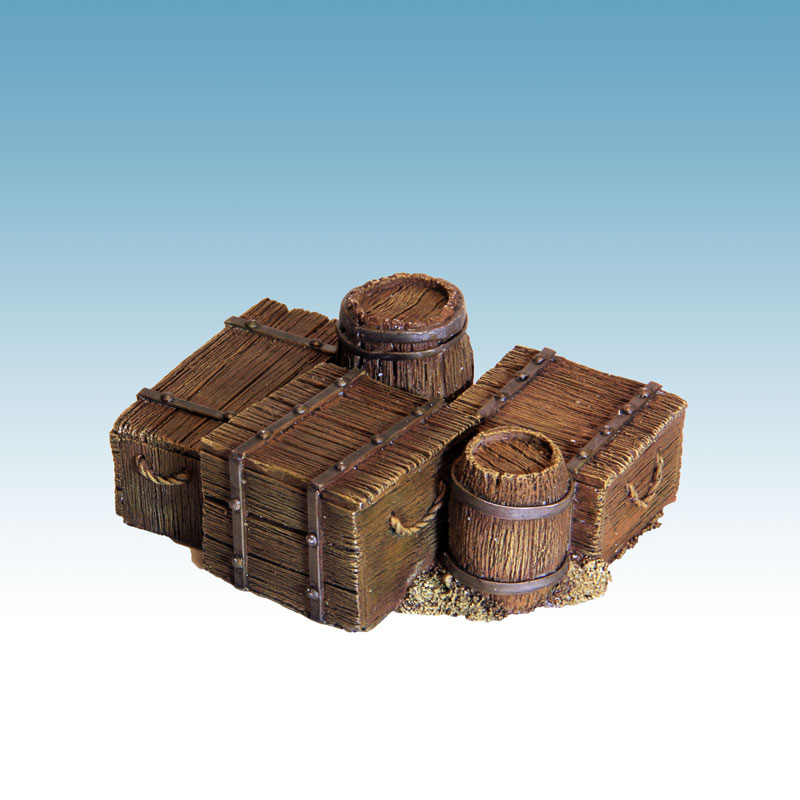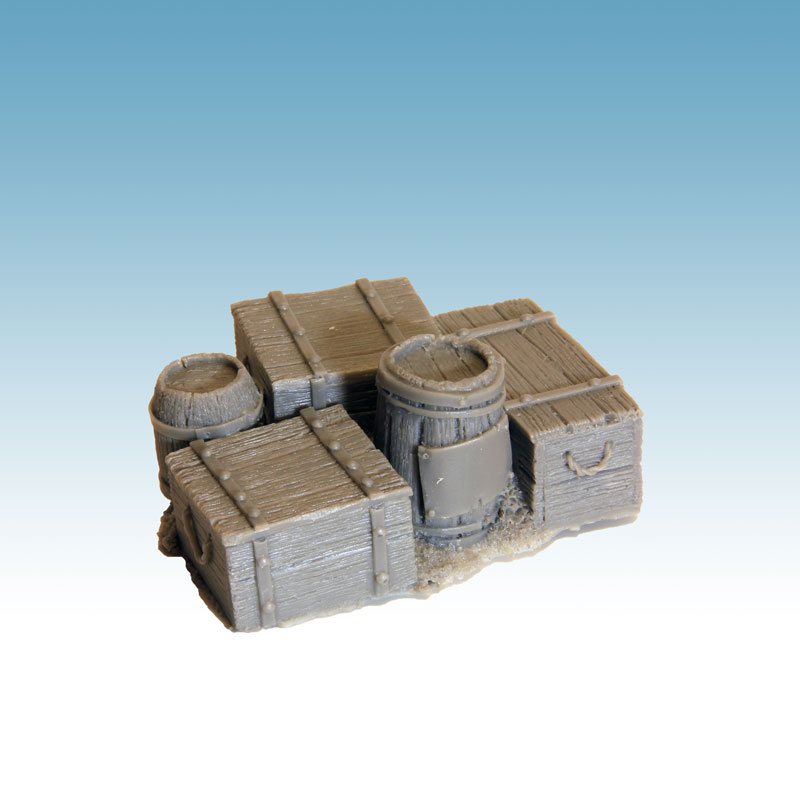 Cargo 1
Resin element containing 2 barrels and 3 crates molded together.
Availability : order before 2PM and we will send it on the day (outside week-ends and bank holidays).
10,50€ 8,40€ inc. tax
This scenery element is made from the "crates" and "old barrels" references, it will fit perfectly on your Briskars tables, with a pirate atmosphere, or on any gaming table.
Sold unmounted and unpainted.