Cauldron and ingredients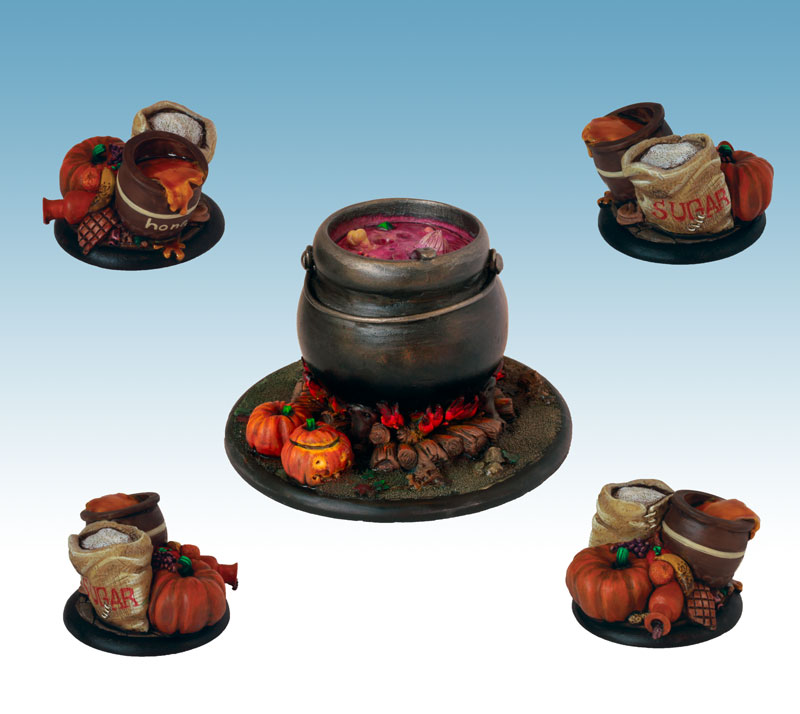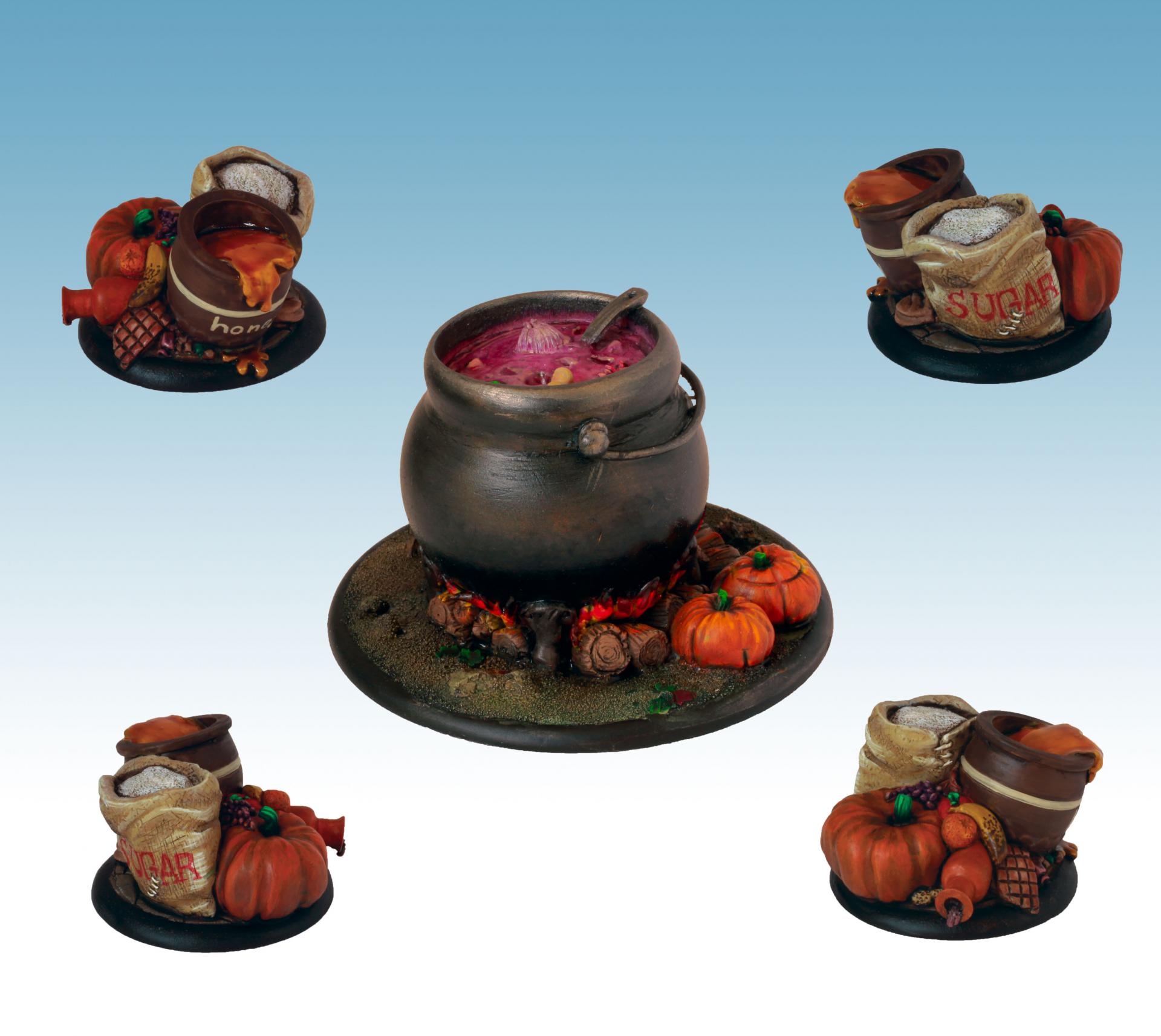 Cauldron and ingredients
Resin cauldron on a base of 80mm, 4 ingredients on a base of 40mm.
Availability : the containment imposed by the state has led to the closure of post offices around our company, the delivery of orders will be made as soon as they reopen.
30,00€ 22,50€ inc. tax
Sold unmounted and unpainted.