Poker table and stools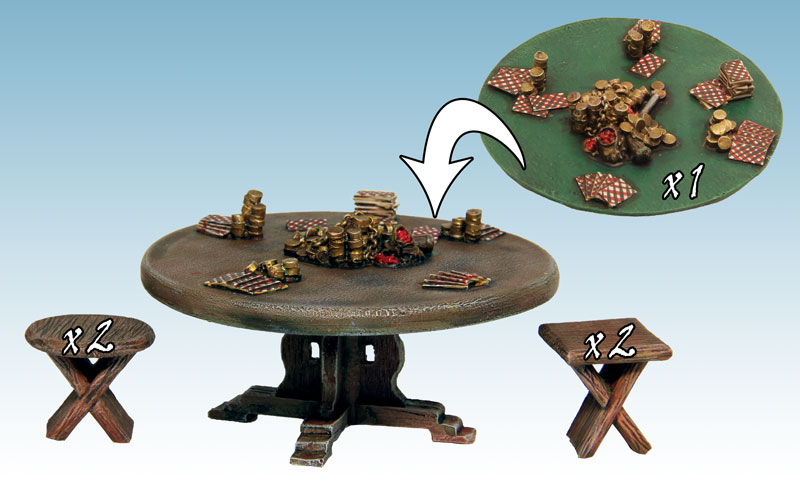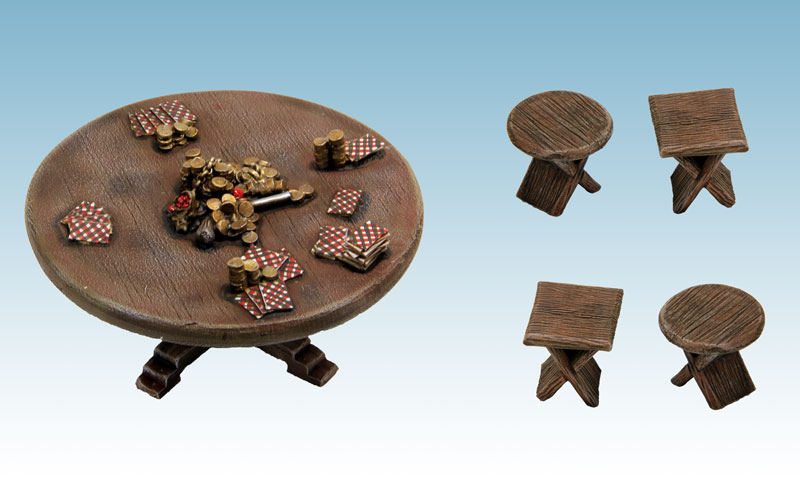 Poker table and stools
7 resin elements: the tray, the base, the rug with bets and cards, 2 round stools and 2 square stools.
Availability : the containment imposed by the state has led to the closure of post offices around our company, the delivery of orders will be made as soon as they reopen.
18,00€ 13,50€ inc. tax
The table has a diameter of 80mm and you can choose to leave it bare, to put the carpet trimmed on it or to cut out each pack of cards and or piles of gold coins.

Sold unmounted and unpainted.