Poker table and stools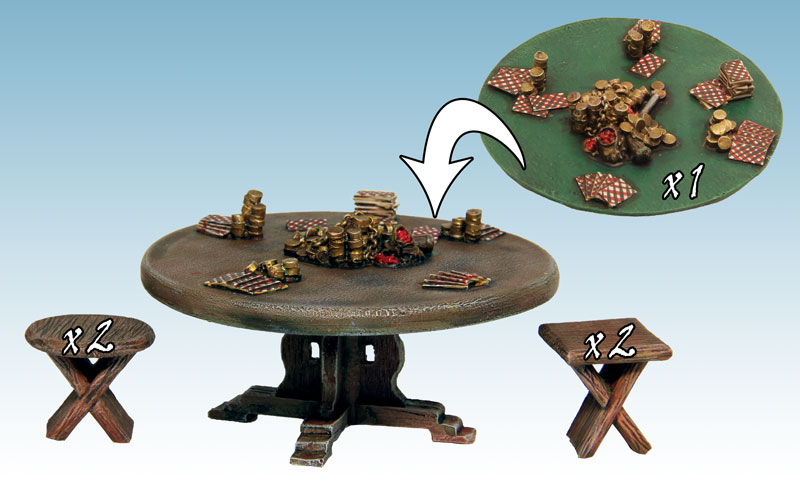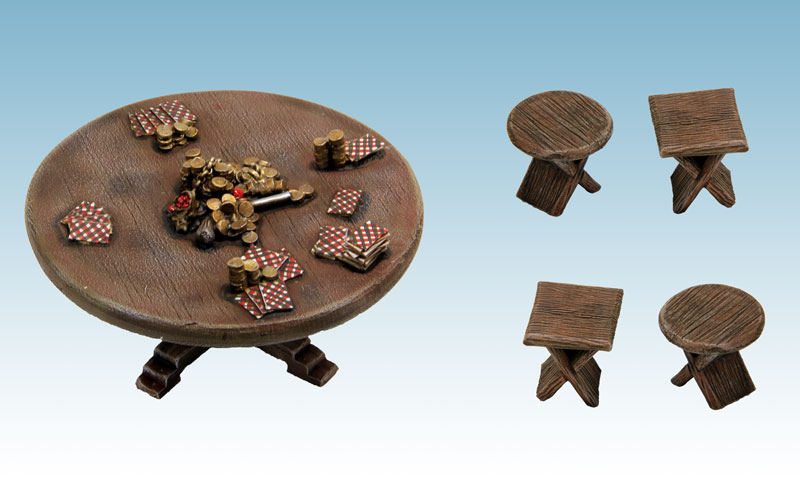 Poker table and stools
7 resin elements: the tray, the base, the rug with bets and cards, 2 round stools and 2 square stools.
18,00€ inc. tax
Add this item to your shopping cart to earn 5 points fidélité.
The table has a diameter of 80mm and you can choose to leave it bare, to put the carpet trimmed on it or to cut out each pack of cards and or piles of gold coins.

Sold unmounted and unpainted.